Recipe For Curry Powder - Homemade and
Basic, But Will Add Tons of Flavour!
This is always a popular recipe for curry powder. It's a fairly simple blend using a mixture of pre-ground and whole ingredients and can be made in less than 10 minutes! Whilst pretty basic, it will add massive flavours and aromas to your food. (See the bottom of the page for other recipes)

What You'll Need: (makes about 6-7 tablespoons)
4 tbsp coriander seeds
2 tbsp cumin seeds
1 tbsp fennel seeds
1 tbsp turmeric powder
1 tbsp black peppercorns
2-3 tsp chili flakes (or 2 tsp powder)
2 tsp garlic powder 
2 tsp ginger powder
2 tsp sea salt

tbsp = tablespoon
tsp = teaspoon
Directions:
Grind the salt, chili flakes, peppercorns, coriander, cumin and fennel in your mill or coffee grinder
Sieve into a bowl. Regrind any of the bigger bits that are left
Add the turmeric, garlic and ginger, and if using, the chili powder. Combine thoroughly


Store this recipe for curry powder in an airtight jar out of direct sunlight. Use within 3 months before making more.
Note: You can dry toast the whole spices before grinding. This releases even more flavours.
See the grinding page for step-by-step info and photos on this simple process. (Link opens in new window)


---

Ingredient Note: When making your curry seasoning and other mixes, I recommend using whole spices where you can. However, if you don't have them all available, just substitute pre-ground powders. If you do substitute, reduce the amounts you use by half. For example, 2 tablespoons of whole cumin seeds would equal 1 tablespoon of ground cumin. Reduce any others you don't have by half as well and stir in with the other powders when making.


But Why Not Just Buy Some From the Store?
There are a few good reasons for making your own blends...
I think the main reason is that YOU have complete control over what goes in and don't have to rely on what a manufacturer decides needs to be added.
This means you can experiment somewhat. If you don't like a certain herb or spice substitute another, or leave it out completely.
Or maybe you fancy a bit more heat? Simply add a teaspoon or two of chili or cayenne pepper. You don't get these options with a store-bought blend!


And here is a slideshow of how I created this recipe...

---
Spice Magic Recipe Book - Only $5



If You Would Like 100 More Recipes Like
the Above,You Can Now Buy My Book.
Click on the Cover Image For Further Info.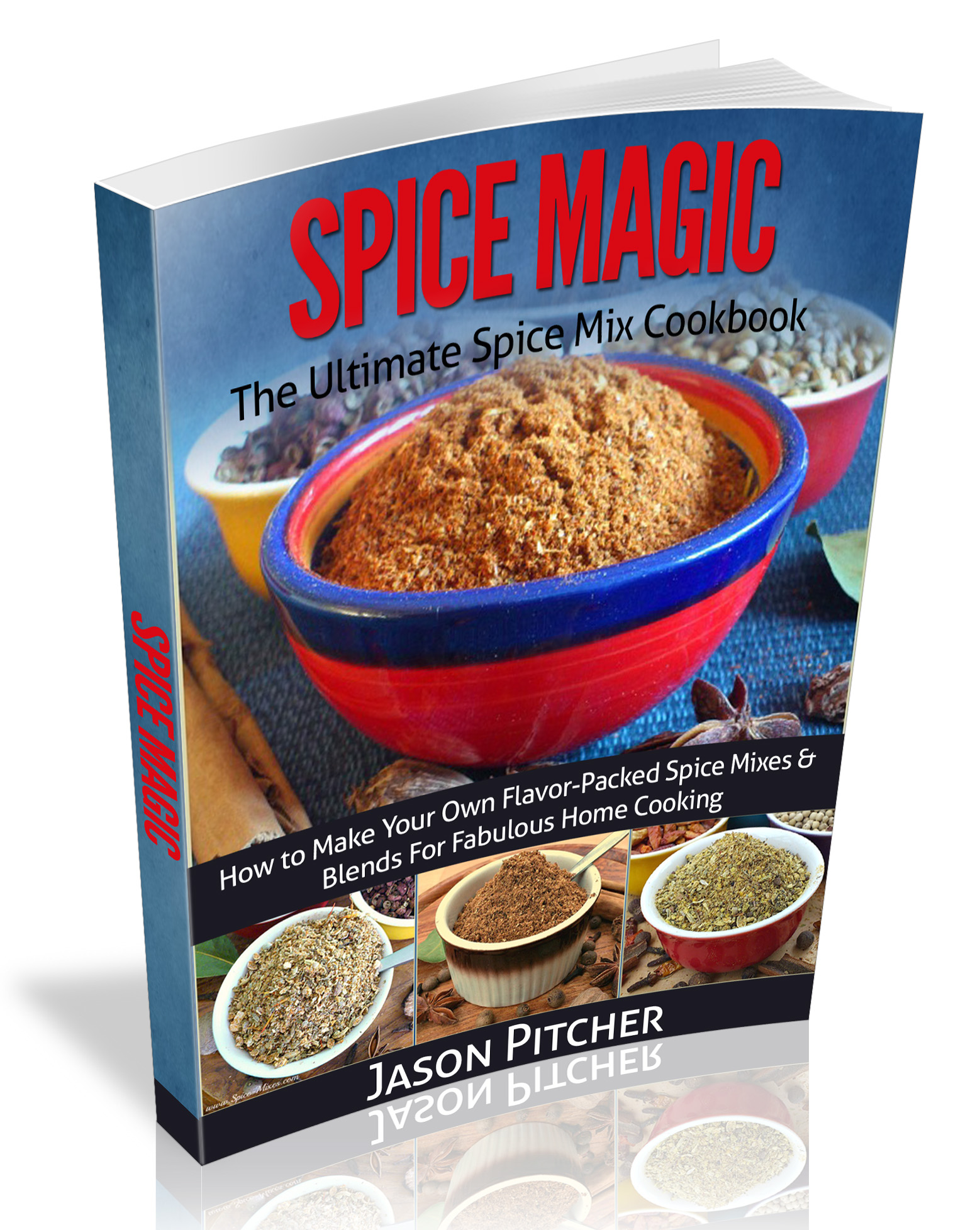 ---
After Making Your Recipe For Curry Powder

 You May Enjoy...
---
---