How to Make Chili Spice in Minutes and Add Superb Flavours to Your Cooking
Making your own homemade chili spice is highly recommended and so easy and you get to decide how hot or mild it is. Simply get some dried peppers or flakes, grind them and combine with a few spices and you'll soon be adding fabulous flavours to your home cooking. 
Note: For great flavours, colours and aromas, I advise using whole ingredients where you can when making your blends. Sometimes this is not practicable. In these cases it's fine to use pre-ground powders and halve the amount the recipe calls for. For example, 2 tsp fenugreek seeds equal 1 tsp pre-ground fenugreek etc.
Homemade Chili Spice Recipe
Ingredients: (makes about 7-8 tbsp)
Note: Use 12-15 peppers if they are small and 6-8 if they are large.
Dried hot or mild peppers
OR 6 tbsp chili flakes
1½ tbsp paprika
1 tbsp black peppercorns
1 tbsp cumin seeds
2 tsp fenugreek seeds
1 tsp ground cinnamon
1 tsp garlic powder
1 tsp turmeric powder
1 tsp sea salt (optional)
tbsp = tablespoon
tsp = teaspoon
Directions:
Store in an airtight jar out of sunlight and use within 3 months.
Note: For even more flavour, you can lightly toast the peppercorns, cumin and fenugreek seeds before grinding and combining.
Click here for tips and photos on toasting and grinding.


Image Links to Other Blends to Try
---
Spice Magic Recipe Book



If You Would Like More Recipes Like the Above,
You Can Now Buy My Book.
Click the Cover For Further Info. (Link opens in new tab)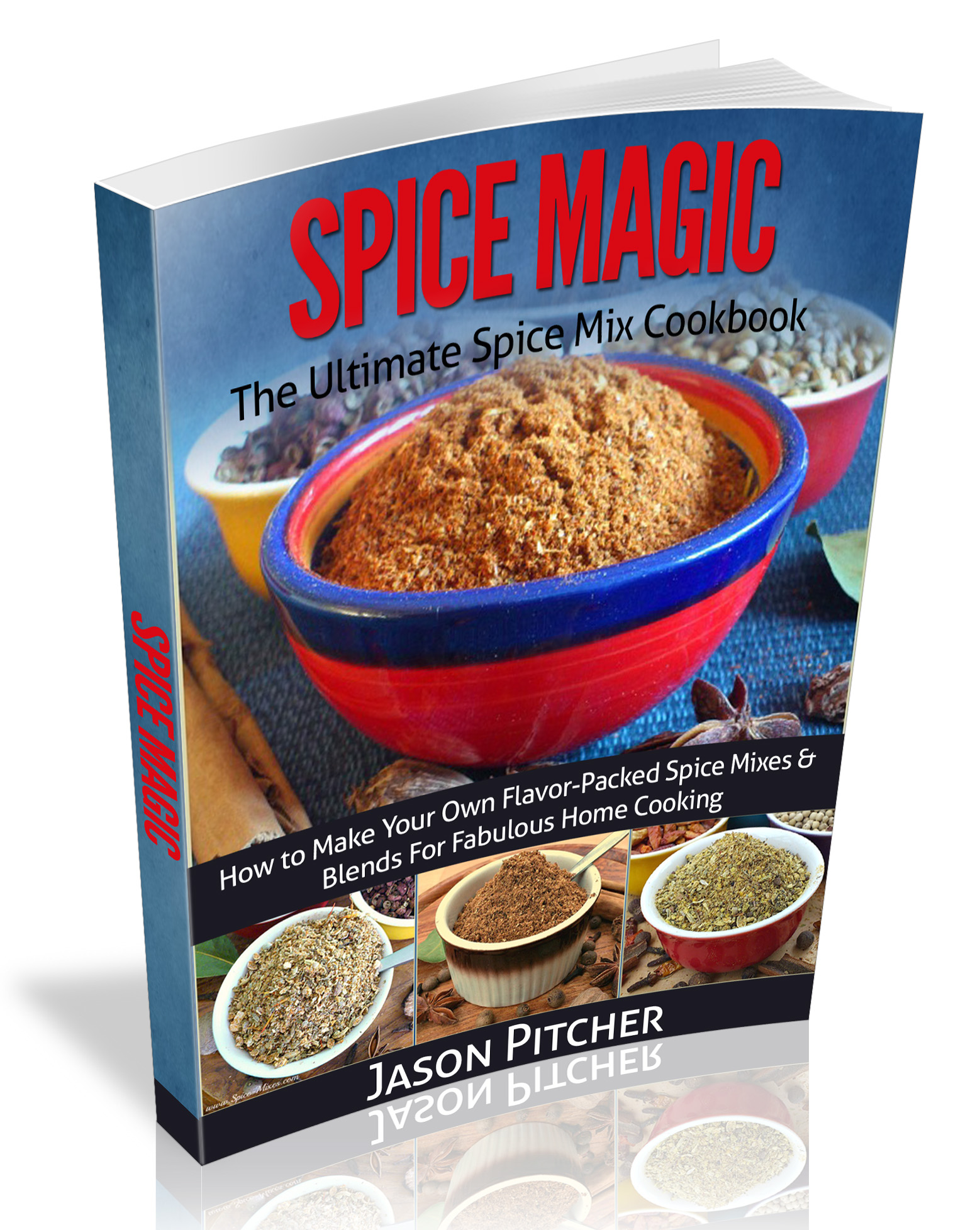 ---
---
---