Fish Seasoning - A Lemony Blend of
Ingredients For Fabulous Flavours

So you've bought your lovely fish, the grill is fired up, all you need now is a fish seasoning and you're ready to go! And this easy-to-make blend of flavour-packed spices and dried lemon peel is just the thing for adding sublime flavours and mouthwatering aromas. This recipe works well with fatty fish, especially salmon. (See the bottom of the page for other recipes)
What You'll Need: (makes about 8 tablespoons)
3 tbsp dried lemon peel
2 tbsp brown sugar
2 tbsp coriander seeds
1 tbsp dried basil
4 tsp black peppercorns
4 tsp cayenne pepper
2 tsp cumin seeds
2 tsp fennel seeds
2 tsp salt (see note 2)
1 tsp dill seeds
3-4 star anise
tbsp = tablespoon
tsp = teaspoon
Directions:
Grind the star anise pieces with the peppercorns, dill, fennel, cumin and coriander seeds, salt, sugar and lemon peel
Once ground add to a bowl
Add the cayenne pepper to the bowl and combine thoroughly

Finally, crumble in the dried basil and combine again


Store your fish spice in an airtight container out of direct sunlight. Use within 2 months before rustling up a fresh amount.
Note: Dry toasting the star anise, peppercorns, coriander, fennel and cumin seeds before grinding and combining is worth considering.
This process only takes a few minutes and really enhances the flavours and aromas of your finished blend. Click here for step-by-step tips and photos of how to do it. (Link opens in new window)

Note 2: You could use any salt for this recipe, however, I do recommend using a good quality salt: sea/rock/flakes etc as these are a bit less processed and a bit healthier. I also find they add a better flavour to  your seasonings. However, if all you have is regular table salt just use that as I sometimes do and you'll still have a fab tasting blend.


---
---

Ingredient Note: For the best flavours, try and use whole a few whole ingredients for this blend as these will add the best flavours. However, if you only have pre-ground powders to hand, it's fine to use these provided you reduce the quantities the recipe requires by half. So for 2 tablespoons of whole coriander seeds you use 1 tablespoon of pre-ground coriander. Reduce any others you don't have whole by half as well and stir in with any other powders when making.


Here's a short slideshow of how I made it:
---
Spice Magic Recipe Book



If You Would Like More Recipes Like the Above,
You Can Now Buy My Book.
Click the Cover For Further Info. (Link opens in new tab)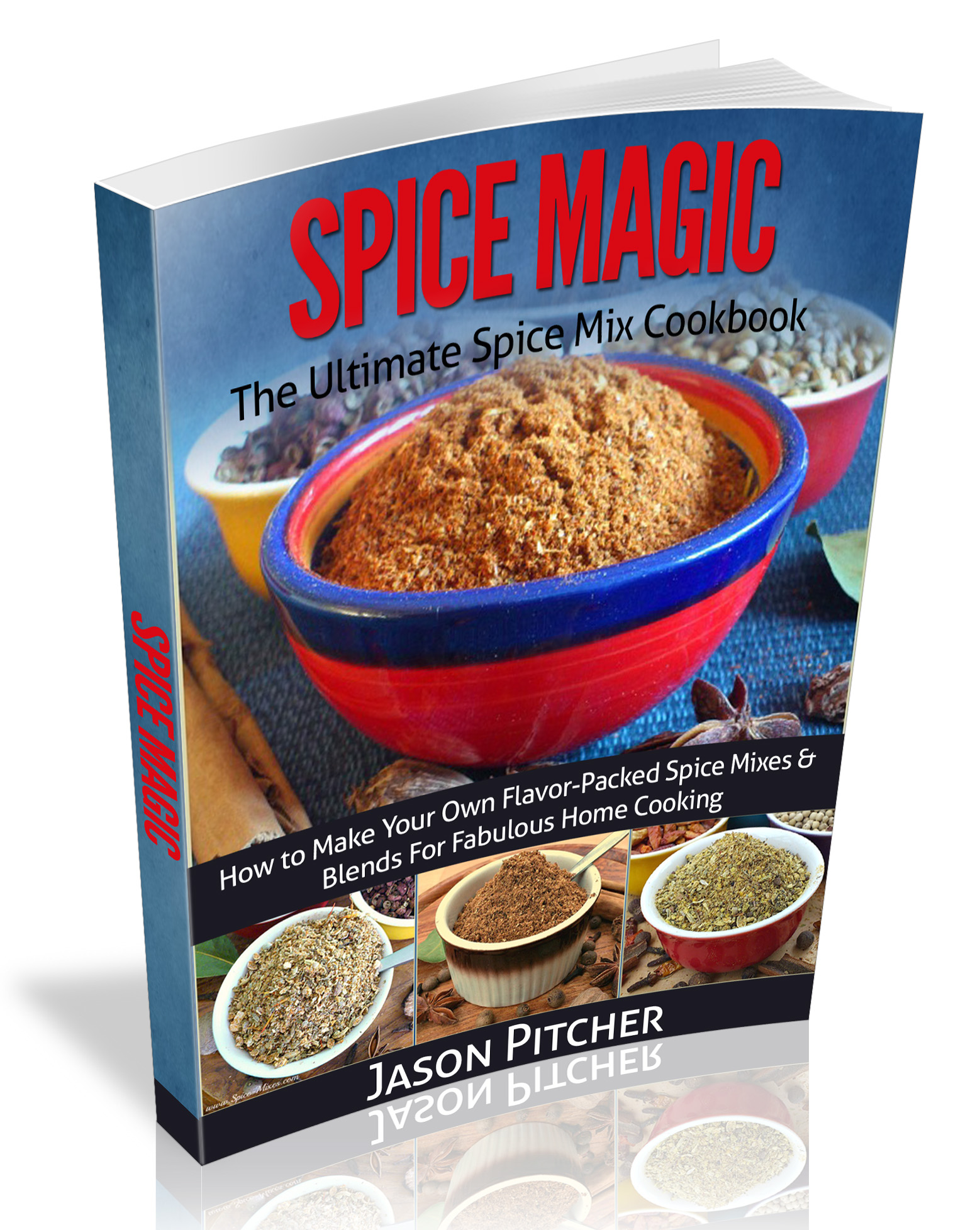 ---
After Making Your Homemade Fish Seasoning Recipe
 You May Like to Try...
Japanese Seasoning -
Add a True Flavour of the
Far East to Your Meals

A Herby Greek Blend -
Capture the Authentic
Taste of Greek Cuisine

Jerk Seasonings - A Range
of Blends For the Taste
of the Caribbean

---
---