Jamaican Jerk Recipe - A Flavour-Packed
Spice Mix For A True Taste of the Caribbean

Make a homemade Jamaican jerk recipe and you'll be able to enjoy the unique flavours of the Caribbean any time you like. And this easy-to-make blend of flavourful spices and dried herbs gives you a taste of Jamaica at home. (See the bottom of the page for a few of my other recipes)
Note: I use a couple of whole spices for this recipe as they add the best flavours to your blends. If you don't have them available, use pre-ground powders and reduce the quantities by half. So instead of 2 tablespoons of cumin seeds you would use 1 tablespoon pre-ground cumin. Reduce any others you don't have whole by half as well.
Homemade 

Jamaican Jerk Recipe
What You'll Need: (makes about 10 tablespoons)
4 tbsp hot chili powder
3 tbsp dried thyme
3 tbsp cumin seeds
2 tbsp allspice berries
1 tbsp garlic powder
1 tbsp black peppercorns
4 tsp brown sugar
2 tsp ground ginger
2 tsp grated nutmeg
2 tsp sea salt
10 dried bay leaves
3 inch piece cinnamon
tbsp = tablespoon
tsp = teaspoon
Directions:
Grind the cinnamon and bay with the sugar, salt, cumin, peppercorns and allspice berries
Store this Jamaican favourite in an airtight jar out of direct sunlight. Use within 3 months before making a fresh amount.
Note: For even more flavour, it's worthwhile dry toasting the whole spices for a few minutes before grinding and combining with the pre-ground powders.
Click here for tips, photos and a video on how to toast and grind ingredients. (Link opens in new window)


After Making Your Jamaican Recipe You May Enjoy...
Jamaican Jerk - An
All-purpose Blend For
All Your Caribbean Meals


An Authentic Jerk Spice
Made With Fiery Scotch
Bonnet Peppers


A Collection of Mixes
and Blends For Fab
Home Cooking

---
Spice Magic Recipe Book



If You Would Like More Recipes Like the Above,
You Can Now Buy My Book.
Click the Cover For Further Info. (Link opens in new tab)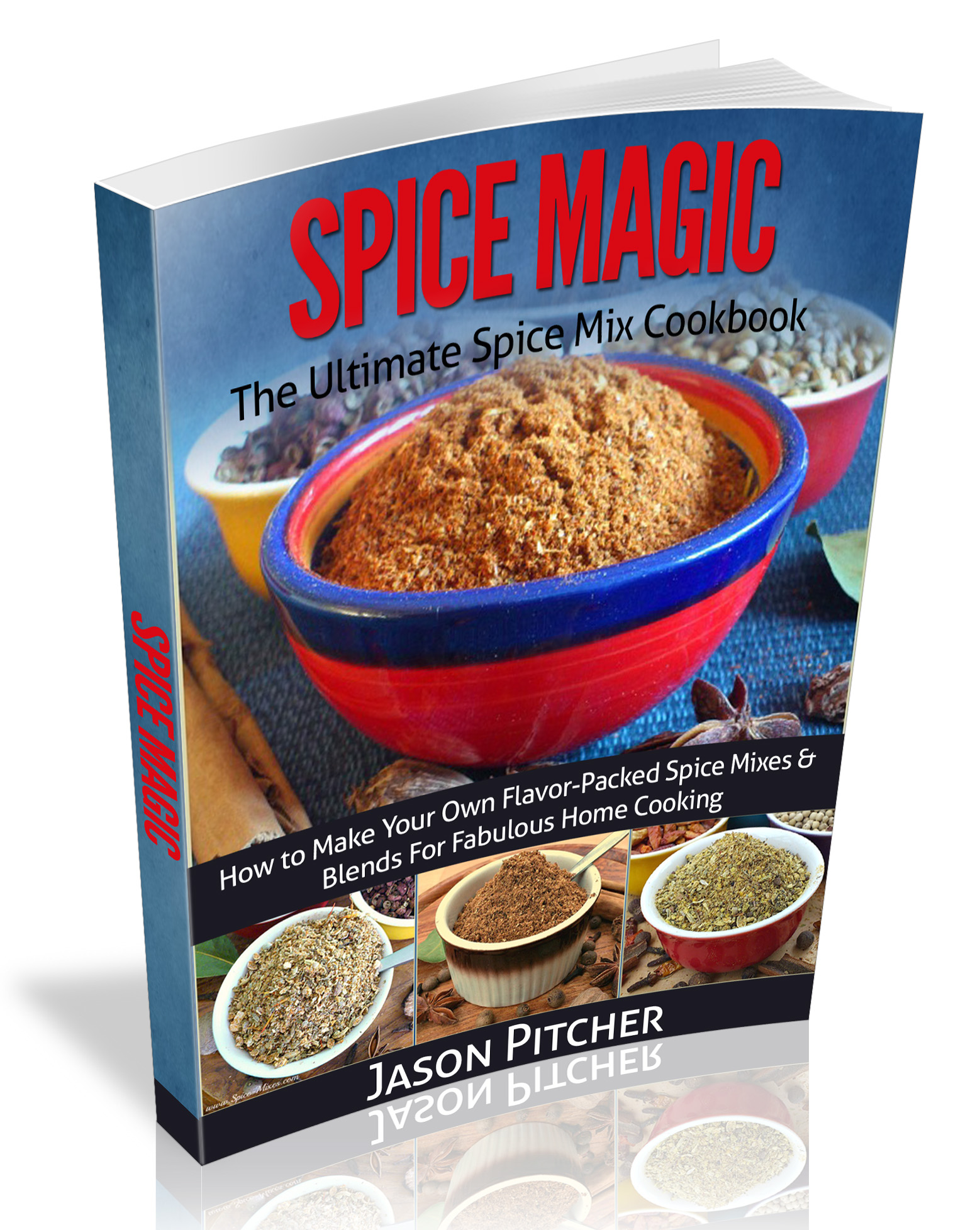 ---
---
---