Jerk Seasoning Recipe - Add a Taste of Jamaica
and the Caribbean Islands to Your Meals
Travel to the Caribbean Islands and you'll find many variations of the famous jerk seasoning recipe. Traditionally used to tenderise tough goat meat, it works perfectly well with all cuts of meat as well as fish and other seafood. It can also be used as a general seasoning, and I often add it to my homemade soups and lentil dishes. (See the bottom of the page for other recipes)
What You'll Need: (makes about 8-9 tablespoons)
2 tbsp chili powder
2 tbsp dried thyme
1 tbsp dried basil
1 tbsp black peppercorns
4 tsp allspice berries
2 tsp coriander seeds
2 tsp brown sugar
2 tsp garlic powder
1 tbsp ginger powder
1 tsp ground nutmeg
1 tsp whole cloves
3 inch piece of cinnamon
tbsp = tablespoon
tsp = teaspoon
Directions:
Break up the cinnamon stick
Grind the cinnamon pieces along with the sugar, coriander seeds, allspice berries, peppercorns and cloves
Once ground sieve into a bowl
Now add the chili, ginger, garlic and nutmeg powders to the bowl and combine
Finally, crumble in the dried thyme and basil. Combine again


Store your jerk spice in an airtight jar out of direct sunlight. Use within 3 months.
To get more flavours out of the whole ingredients I recommend dry toasting the coriander seeds, cloves, peppercorns and allspice berries for a few minutes prior to grinding and combining. Click here for info and photos on this technique. (Link opens in new window)


---
---

Ingredient Note: For the best flavours and aromas, this recipe uses a few whole ingredients. If, however, you only have pre-ground powders available, just use those, but reduce the amounts by half. For example, 4 teaspoons of allspice berries equals 2 teaspoons of pre-ground allspice. Reduce any others you don't have whole by half as well and stir in with any other powders when making.


A Step-by-Step Instructional Video
Here's a video of how I made the above Jamaican jerk spice powder. If you enjoyed it and have a Youtube account, you can click the SUBSCRIBE button in the bottom right corner in the video, OR click the SUBSCRIBE link below the video...


Click here to Subscribe to my Youtube Channel
(Link opens in new window)


---
My Spice Magic Recipe Book - Only $5



If You Would Like 100 More Recipes Like
the Above,You Can Now Buy My Book.
Click on the Cover Image For Further Info.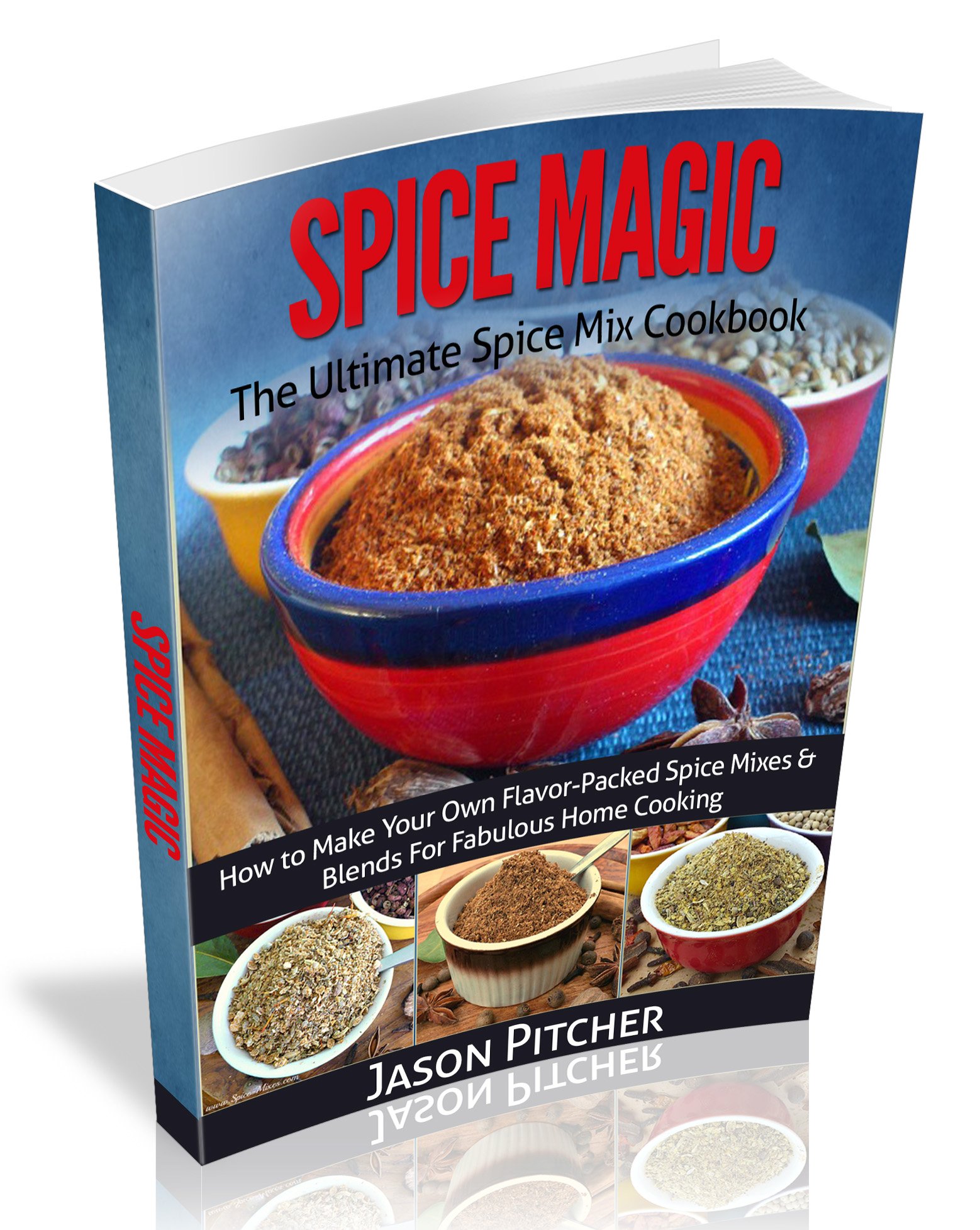 ---
Using This Jerk Seasoning Recipe
This is how I use it. If you have your own tried and trusted technique, carry on using that...
Sprinkle your fish or meat with the blend and, using your fingers, massage in so it's well covered.
Wrap the food in a piece of plastic wrap (cling film), or place in a sandwich bag and put in your refrigerator for a few hours or, better, overnight.
About an hour before you plan on cooking, take it out of the fridge and let it return to room temperature. Cook according to your recipe.


After Making Your Jerk Seasoning Recipe 
You May Enjoy...
Jerk Rub - A Versatile
Blend With the Unique
Flavour of Annatto Seeds

Jerk Chicken Mix - Perfect
For All Your Caribbean
Chicken Dishes

Poultry Seasoning
Collection - The Perfect
Blends For Chicken,
Turkey and Game
---
---