Quatre Epices - The Classic, Traditional
French Blend of Four Spices

Quatre epices is a traditional spice blend used in French cooking. And as the name suggests, it's a simple combination of four ingredients that can be made in minutes. The French will often use it to season and flavour traditional recipes such as soups, ragouts, roulades, terrines and pates. (See the bottom of the page for links to more of my recipes)

Note: I use whole peppercorns and cloves for this recipe as once they are ground they will add the best flavours. If you don't have whole, just use pre-ground and reduce the amounts by half. So for 3 tablespoons of peppercorns you use 1½ tablespoons ground pepper. Reduce the cloves likewise.
Homemade Quatre Epices
What You'll Need:  (makes 4 tablespoons)
3 tbsp of mixed black and white peppercorns (or 3 tbsp of either)
1 tbsp grated nutmeg
4 tsp ginger powder
2 tsp whole cloves

tbsp = tablespoon
tsp = teaspoon
Directions:
Grind the peppercorns and cloves
Add the ginger and grated nutmeg and combine thoroughly
That's it!
Store in a cool place in an airtight container out of direct sunlight. Use within 1-2 months before making more.
Toasting and Grinding Tips...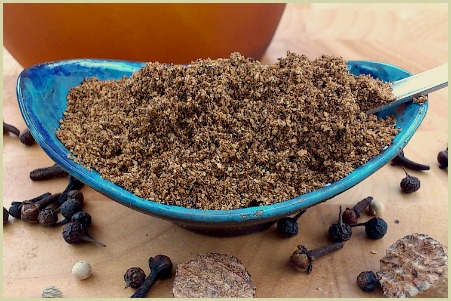 Note: If you have time you can dry toast the peppercorns and cloves for a few minutes prior to grinding.
The heat releases the most fabulous aromas and flavours which will make your mix (and food) even tastier! Click here to read more about this highly recommended cooking technique. (Link opens in new window)

Here's a Short Video of How I Made it...
Image Links to Other Classic Seasonings You May Enjoy
Homemade Creole
Seasoning - For an
Authentic Taste of
Louisiana

Ras el Hanout - The
Complex Traditional
Blend Enjoyed in
Morocco

A Collection of 
Hot, Mild and Fiery
Chili Powders For
Fab Home Cooking
---
Spice Magic Recipe Book



If You Would Like More Recipes Like the Above,
You Can Now Buy My Book.
Click the Cover For Further Info. (Link opens in new tab)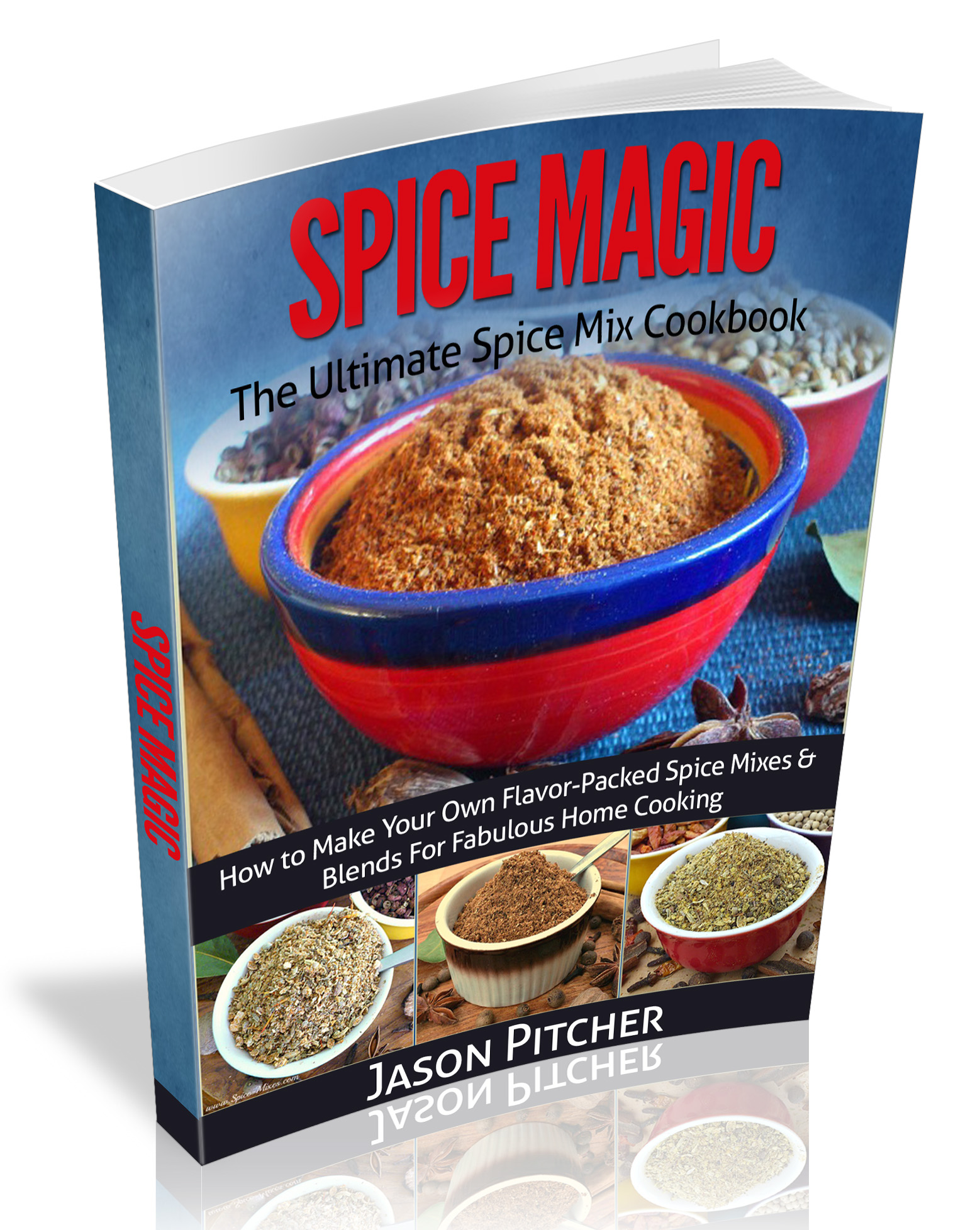 ---
---
---