Creole Seasoning Recipe - Experience the
Flavours of New Orleans Cuisine
This easy-to-make Creole seasoning recipe is ideal for recreating the flavours and aromas of New Orleans cooking. Gumbo filé, jambalaya, court bouillon, crayfish bisque and bouillabaisse are just some of the traditional recipes that will be enhanced by this traditional blend. (See the bottom of the page for links to more of my recipes)
What You'll Need: (makes 7-8 tablespoons)
3 tbsp cumin seeds
2 tbsp dried oregano
1 tbsp dried thyme
1 tbsp garlic powder
1 tbsp black peppercorns
1 tbsp cayenne pepper
4 tsp dried parsley
4 tsp dried bell peppers (optional)
2 tsp onion powder
2 tsp paprika powder
2 tsp celery seeds 
2 tsp salt 
6 dried bay leaves

tbsp = tablespoon
tsp = teaspoon
Directions:
Grind the bay pieces with the bell peppers (if using), cumin and celery seeds, salt and peppercorns
Once ground add to a bowl
Add the paprika, cayenne, onion and garlic powders to the bowl and combine
Finally, crumble in the dried oregano, thyme and parsley and combine again


Store your Creole seasoning recipe in a cool place in an airtight jar out of direct sunlight. Use within 3 months before making more. For Info and photos on grinding ingredients, see the grinding page. (Link opens in new window)


---
---

Ingredient Note: I recommend using whole ingredients for my Creole spice mixes where possible, so if you have them available, use whole peppercorns. If not, use ground pepper but halve the quantity the recipe requires. So for 3 tablespoons of cumin seeds you use 1½ tablespoons of pre-ground cumin. Reduce any others by half as well if you don't have whole and stir in with the other powders when making.


A Step-by-Step Instructional Video
Here's a video of how I made the above Creole mix. If you enjoyed it and have a Youtube account, you can click the SUBSCRIBE button in the bottom right corner in the video, OR click the SUBSCRIBE link below the video...


Click here to Subscribe to my Youtube Channel
(Link opens in new window)


---
My Spice Magic Recipe Book - Only $5



If You Would Like 100 More Recipes Like
the Above,You Can Now Buy My Book.
Click on the Cover Image For Further Info.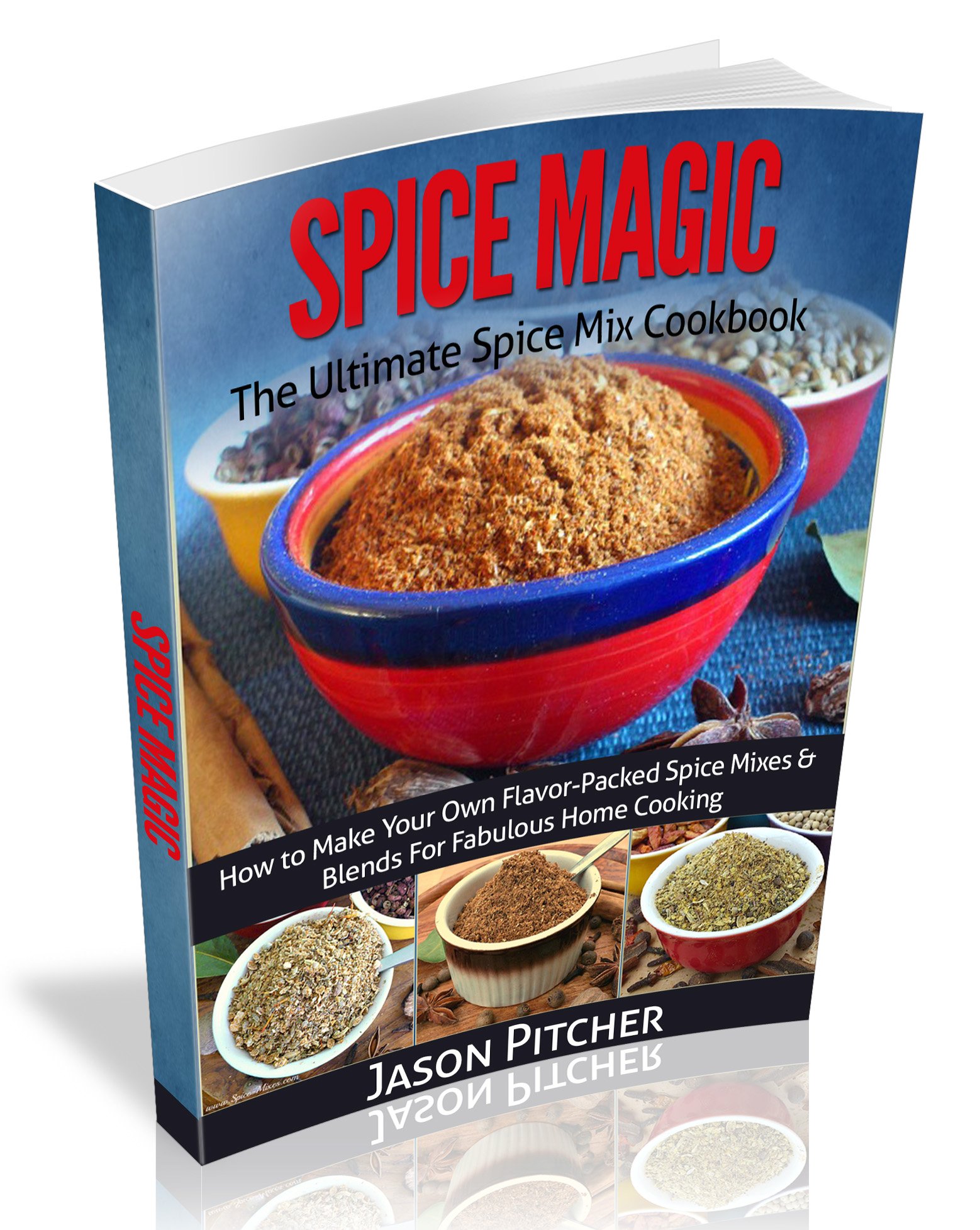 ---
Creole Cuisine Info You May Find Interesting
...Over the years, due to the diverse groups of people settling in New Orleans and the general Louisiana region, it's not really surprising this cuisine is an extremely diverse mix of cultures.
You find influences from traditional Native and African America cooking, plus characteristics of Mexican, Portugese, French, Spanish and Italian food.
And I think if you're going to the effort of making traditional Creole recipes, your home cooked food deserves the best seasoning, not the bland commercial blends.


After Making Your Creole Seasoning Recipe You May Enjoy...
Quatre Epices - The
Classic Peppery
French Blend

A Tasty Vegetable Mix -
Add Sublime Taste
to Your Vegetables

A Collection of Taco
Spices For All Your
Favourite Fillings
---
---