Vegetable Seasoning Recipe - An Easy-to-Make
Mix For Steamed, Roasted and Boiled Veg
Whilst it's convenient to buy a commercial blend, making a vegetable seasoning recipe yourself is super easy! And the flavours and aromas that you'll add to your steamed, roasted or boiled veg will be far better and healthier as you don't have the "extra" ingredients you find in shop-bought mixes. (See the bottom of the page for links to more of my homemade spice mixes and herb blends)
What You'll Need: (makes about 9-10 tablespoons)
3 tbsp dried oregano
2 tbsp dried basil
2 tbsp cumin seeds
1 tbsp black peppercorns
2-3 tsp onion powder
2-3 tsp garlic powder
2 tsp cayenne pepper
1-2 tsp salt (see note below)
1 whole nutmeg
5-6 dried bay leaves
tbsp = tablespoon
tsp = teaspoon
Directions:
Grate about a teaspoons worth of nutmeg and set aside
Grind the bay pieces with the salt, cumin seeds and peppercorns
Once ground, add to a bowl
Add the cayenne pepper, grated nutmeg and garlic and onion powders to the bowl and combine
Finally, crumble in the dried oregano and basil and combine again


Store your vegetable seasoning in an airtight jar in a cool place out of direct sunlight. Use within 2-3 months before making a fresh amount.

Note: You could use any salt for this seasoning and you'll end up with a fab tasting blend. However, I do recommend using a good quality salt: sea/rock/kosher etc as these are less processed and therefore supposedly healthier. However you can use regular table salt if that's all you have available. You can also reduce the amount you use if you're on a low sodium diet for whatever reason.


---
---

Ingredient Note: I use whole peppercorns and cumin which I then grind for this recipe. If you don't happen to have whole, just use pre-ground cumin and pepper instead and reduce the amounts by half. So instead of 2 tablespoons of cumin seeds you use 1 tablespoon of pre-ground cumin. Reduce the peppercorns likewise and stir in with any other powders when making.


---
My Spice Magic Recipe Book - Only $5



If You Would Like 100 More Recipes Like
the Above,You Can Now Buy My Book.
Click on the Cover Image For Further Info.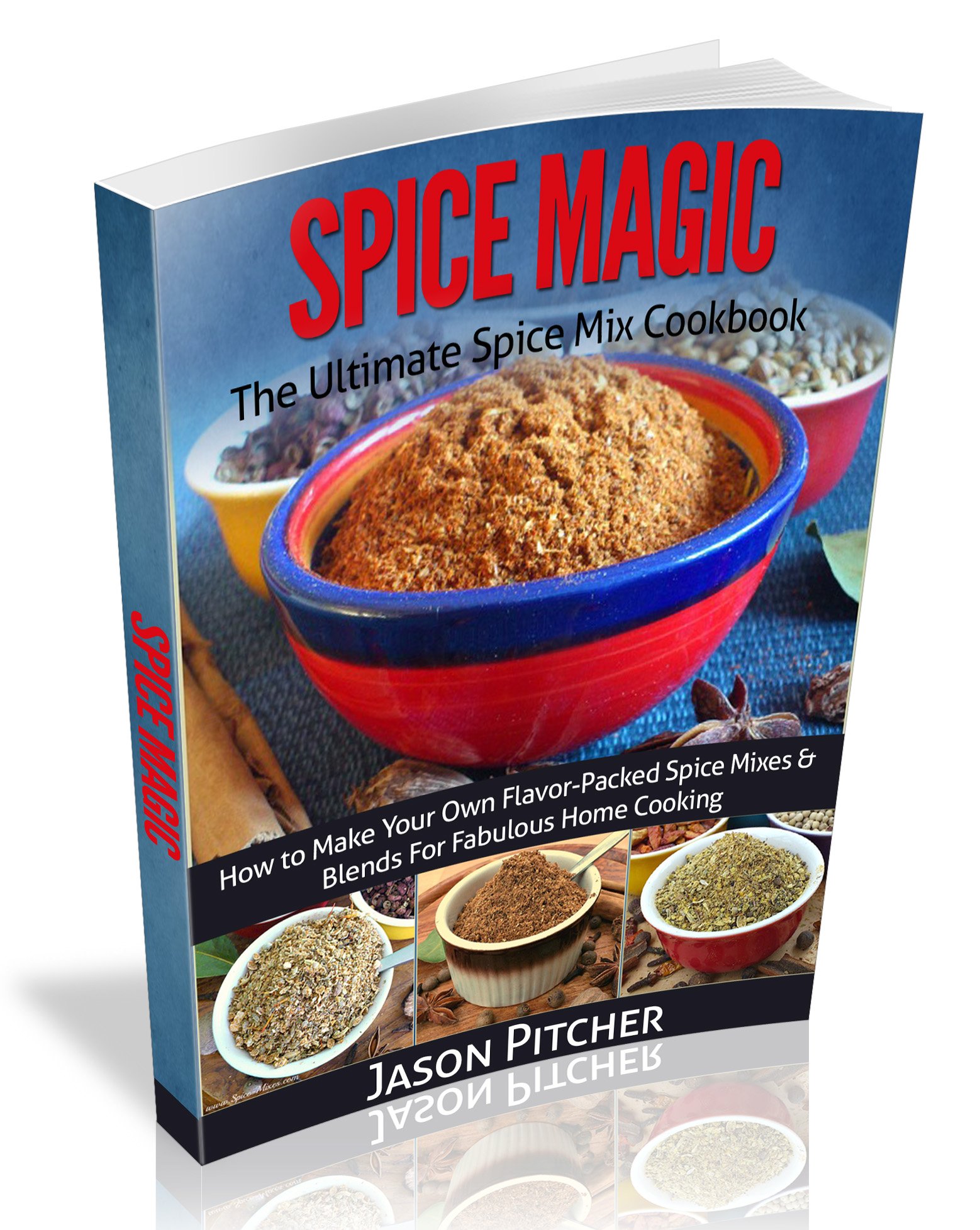 ---
After Making Your Vegetable Seasoning Recipe You May Enjoy These...
Greek Blend - Also
Ideal For Flavouring 
Vegetables

Popcorn Mix - A
Curry Flavoured
Blend For Popcorn
With an Indian Twist

Cooking Spice 
Collection For
Fabulous Home
Cooked Dishes
---
---