Shichimi Togarashi Recipe - Capture the
Flavours of Authentic Japanese Food
Shichimi togarashi is a traditional seasoning better known as Japanese seven spice. It's really simple to make, but there may be a couple of ingredients that you may find difficult to get hold of...
...For example, the recipe says dried tangerine peel but if you can't easily get that use dried orange peel. For authenticity you would use Japanese sansho but, if you haven't got any, you can use sichuan (Szechuan) pepper, a decent substitute. (See the bottom of the page for other recipes)

What You'll Need: (makes about 5-6 tablespoons)
2 tbsp chili flakes
1 tbsp sichuan peppercorns (or black peppercorns)
1 tbsp white sesame seeds
1 tbsp black sesame seeds
4 tsp dried tangerine peel (or orange)
2 tsp ginger powder
2 tbsp dried seaweed (nori, wakame flakes or arame are ideal)
tbsp = tablespoon
tsp = teaspoon
Directions:
Coarsely grind the seaweed, chili flakes, peppercorns, sesame seeds and tangerine peel

Once ground, add to a bowl
Finally, stir in the ginger powder


That's all there is to it!
Store your shichimi in an airtight jar out of direct sunlight and use within 2-3 months.


Here's a Short Slideshow of How I Made it:
---
General Japanese 7 Spice Info
If you're travelling in Japan you will find variations of togarashi which depends on the region you are visiting.
If you're feeling really adventurous...
...you could try and get hold of some yuzu peel for use in place of the tangerine.
Other ingredients you may find used in place of others are hemp seeds, poppy seeds and occasionally shiso leaves (perilla) which are from the mint family.


---
Spice Magic Recipe Book



If You Would Like More Recipes Like the Above,
You Can Now Buy My Book.
Click the Cover For Further Info. (Link opens in new tab)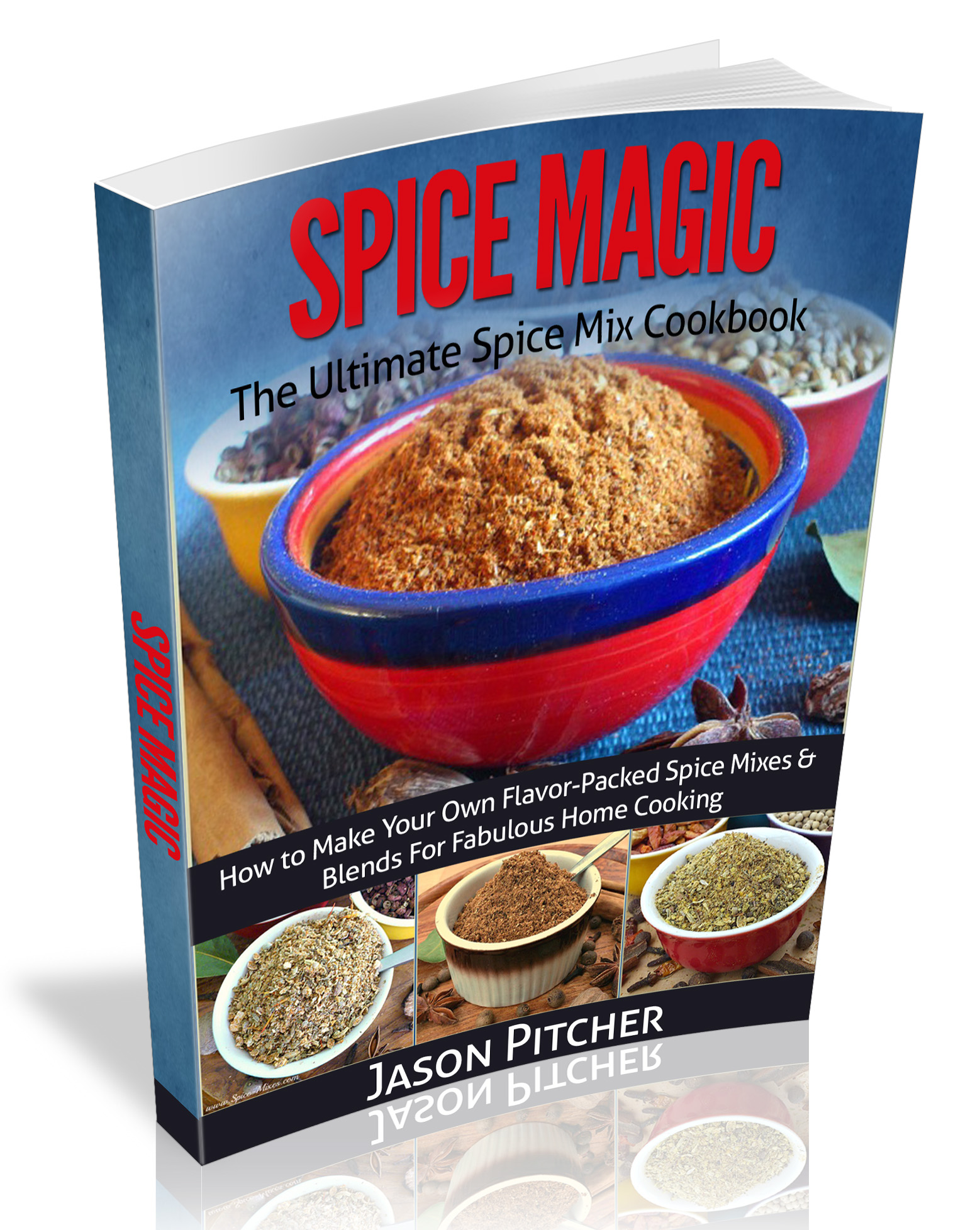 ---
After Making Your Shichimi Togarashi Recipe
 You May Like to Try...
Hawaij Mix - The
Traditional Blend
Enjoyed in Yemen


Rasam Powder - Add a
Taste of Southern India
to Your Dishes


A Collection of Mixes
For Healthier, Tastier
Home Cooking

---
---