Greek Seasoning Blend - Enjoy the
Traditional Flavours of Greek Food at Home
When dining in Greece, the Greek seasoning blend that's added to your food will depend on what part of the country you're in. Northern cooking will vary from Southern food, East from West. This herby blend uses a mixture of typical dried herbs with a few spices which are often used in traditional Northern cooking. (See the bottom of the page for other recipes)

Note: For this recipe I use whole garlic and onion flakes. However, if you don't have them, simply use pre-ground and reduce the amounts by about half. So for 2 teaspoons of whole flakes you use 1 teaspoon of pre-ground garlic/onion. Same with the peppercorns.
---
Spice Magic Recipe Book



If You Would Like More Recipes Like the Above,
You Can Now Buy My Book.
Click the Cover For Further Info. (Link opens in new tab)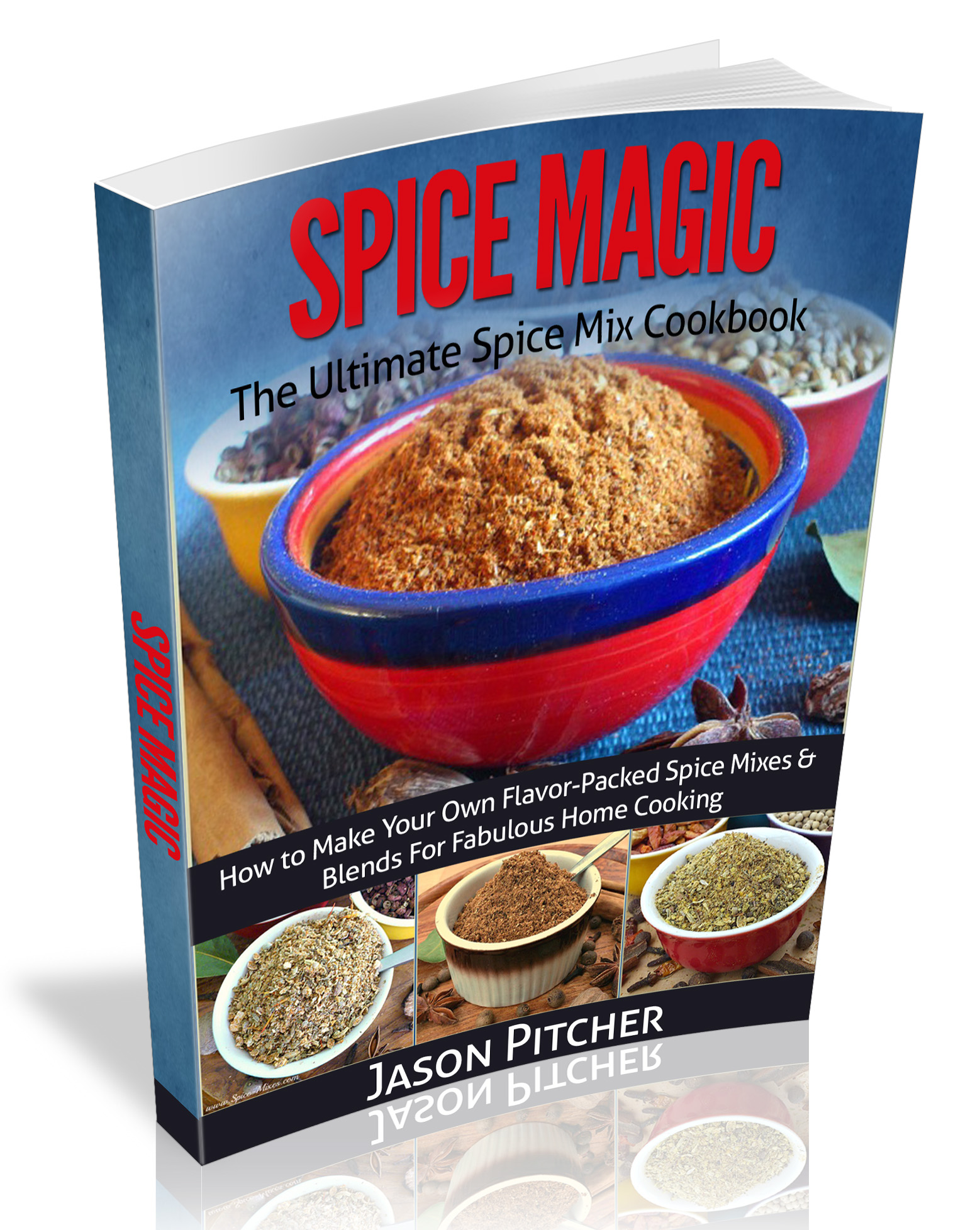 ---
Homemade Greek Seasoning Blend
What You'll Need: (makes about 11-12 tablespoons)
3 tbsp dried Greek oregano
2 tbsp dried thyme
2 tbsp dried mint
1 tbsp dried marjoram
6-8 dried bay leaves
2 tsp onion flakes
2 tsp garlic flakes
2 tsp peppercorns
1 tsp grated nutmeg
1 x 3 inch piece cinnamon (or 1 tbsp ground)
1-2 tsp sea salt
tbsp = tablespoon
tsp = teaspoon
Directions:
Crumble the bay and break up the cinnamon
Grind these along with the salt, garlic and onion flakes 
Add to a bowl and stir in the nutmeg (add the cinnamon as well if you used pre-ground instead of whole)

Crumble in the herbs and combine thoroughly
Store in an airtight jar out of direct sunlight. Use within 2-3 months before making more.
Note: I used Greek oregano for authenticity but you can use regular if that's all you have, though it will add a slightly different taste to your dishes.


After Making This Herby Seasoning Blend You May Like to Try...

Lebanese Blend - Enjoy
the Taste and Aromas
of the Lebanon


Chinese Five Spice -
Capture the Unique
Flavours of China
and the Far East


A Range of Jerk Rubs -
Add the Essence of the Caribbean Islands
to Your Meals

---
---