Cajun Seasoning Mix Recipe - Capture the Awesome Flavours and Aromas of Cajun Cuisine 

Putting together a homemade Cajun seasoning mix recipe is the key to getting the most out of this most cosmopolitan of cuisines! Use this versatile blend for pan blackening fish, steak or chicken, use it as a dry rub for grilling, frying and oven cooking or simply use it as an all-purpose seasoning for soups, stews and casseroles to name just a few dishes. (See the bottom of the page for links to more of my recipes)
What You'll Need: (makes about 9-10 tablespoons)
3 tbsp paprika powder
2 tbsp black peppercorns
2 tbsp cumin seeds
2 tbsp dried thyme
1 tbsp dried marjoram
1 tbsp garlic powder
4 tsp dried basil
4 tsp caraway seeds
4 tsp cayenne pepper
2 tsp celery seeds
2 tsp onion powder
1-2 tsp salt (see note 2 below)
8 dried bay leaves 
tbsp = tablespoon
tsp = teaspoon
Directions:
Grind the bay pieces along with the salt, peppercorns and celery, cumin and caraway seeds
Once ground sieve into a bowl
Now add the paprika, cayenne, garlic and onion powders to the bowl. Combine thoroughly
Finally, crumble in the dried thyme, marjoram and basil. Combine again


Store in a cool place in an airtight container out of direct sunlight. Use within 3 months before making a fresh amount.
Note: Dry toasting the peppercorns, cumin and caraway seeds before cooling, grinding and combining with the other ingredients will draw out more of their fabulous flavour and is well worthwhile if you have the time.
Click here to read more about toasting and grinding ingredients. (Link opens in new window)
Note 2: As you've gone to the effort of making your own Cajun seasoning mix recipe, I recommend using a good quality salt: sea, rock etc. The better the quality the less processed they are, and I think add better flavour! However, you can happily use regular table salt (I sometimes do) if that's all you have to hand.


---
---

Ingredient Note: I use a few whole ingredients in this Cajun mix as these will add the best flavours. However, if you don't have them whole simply use pre-ground powders and reduce the quantities the recipe requires by half. So for 2 tablespoons of peppercorns you would use 1 tablespoon of pre-ground pepper. Reduce any others you don't have whole by half as well and stir in with any other powders when making.


A Step-by-Step Instructional Video
Here's a video of how I made a version of the above Cajun powder. The ingredients may be slightly different but the process is exactly the same. If you enjoyed it and have a Youtube account, you can click the SUBSCRIBE button in the bottom right corner in the video, OR click the SUBSCRIBE link below the video...


Click here to Subscribe to my Youtube Channel
(Link opens in new window)


---
My Spice Magic Recipe Book - Only $5



If You Would Like 100 More Recipes Like
the Above,You Can Now Buy My Book.
Click on the Cover Image For Further Info.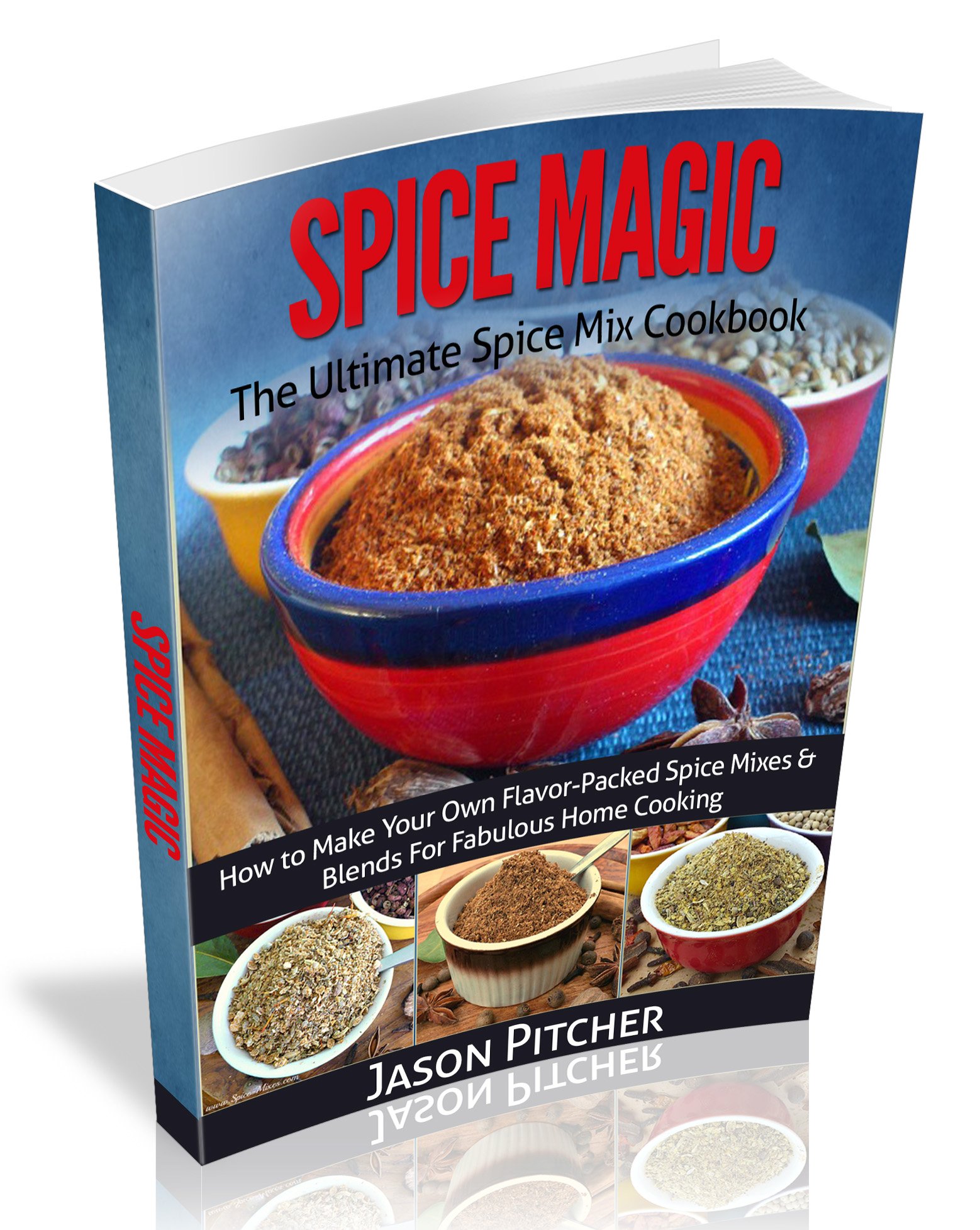 ---
Why You Should Make Your Own Cajun Spice 
If you appreciate tastier homemade food then I suggest you to have a go at making your own Cajun seasoning mix recipe. And with just a few traditional ingredients, you can create the blend exactly how you like it.
There are, I think, a few downsides to store-bought blends...

The main one is you get no say over what the manufacturer adds; this can include cheap fillers like over-processed salt, husks and low quality chili powder. And may also include artificial flavours, preservatives and colouring.

But make them yourself and you're in complete charge of what goes in and can adjust for your own preferences. For example...
You get the idea, you're in complete control when you make your own! 


After Making Your Cajun Seasoning Mix Recipe You May Enjoy...
An Easy-to-Make Cajun
Blend Packed Full
of Flavour

A Cajun 

Seasoning Mix Recipe

 - Ideal For Pan Blackening Food

A Collection of Dry
Rubs For Grilling
Perfection
---
---