Creole Spice Mix Recipe - Enjoy the Fab
Flavours of Louisiana at Home

Make your own homemade Creole spice mix recipe and you can enjoy the melting pot of cuisines which is Creole cooking. Jambalaya, gumbos, shrimp bisque, blackened salmon and rice and gravy are just a few of the traditional dishes you could use this with. (See the bottom of the page for links to more of my recipes)
What You'll Need: (makes about 10 tablespoons)
4 tbsp paprika powder
3 tbsp dried oregano
2 tbsp dried thyme
1 tbsp onion powder
1 tbsp garlic powder
1 tbsp allspice berries
4 tsp dried basil
4 tsp white peppercorns (or black)
2 tsp sea salt
2 tsp chili powder
2 tsp celery seeds
6-8  dried bay leaves
tbsp = tablespoon
tsp = teaspoon
Directions:
Grind the bay along with the salt, celery seeds, allspice and peppercorns
Stir in the chili, paprika, onion and garlic powders
Crumble in the dried basil, thyme and oregano. Stir again
Store your Creole spice mix in an airtight container out of direct sunlight. Use within 3 months.


---
---

Note: If you have them available, use as many whole spices as possible. If it is more practicable, you can swap with pre-ground powders and reduce the amount the recipe requires by half. For example, for 4 teaspoons of peppercorns you would use 2 teaspoons of ground pepper. Reduce any others you don't have whole by half as well and stir in with any other powders when making.


Here's a Short Video of How I Made it:
Click here to Subscribe to my Youtube Channel
(Link opens in new window)


---
My Spice Magic Recipe Book - Only $5



If You Would Like 100 More Recipes Like
the Above,You Can Now Buy My Book.
Click on the Cover Image For Further Info.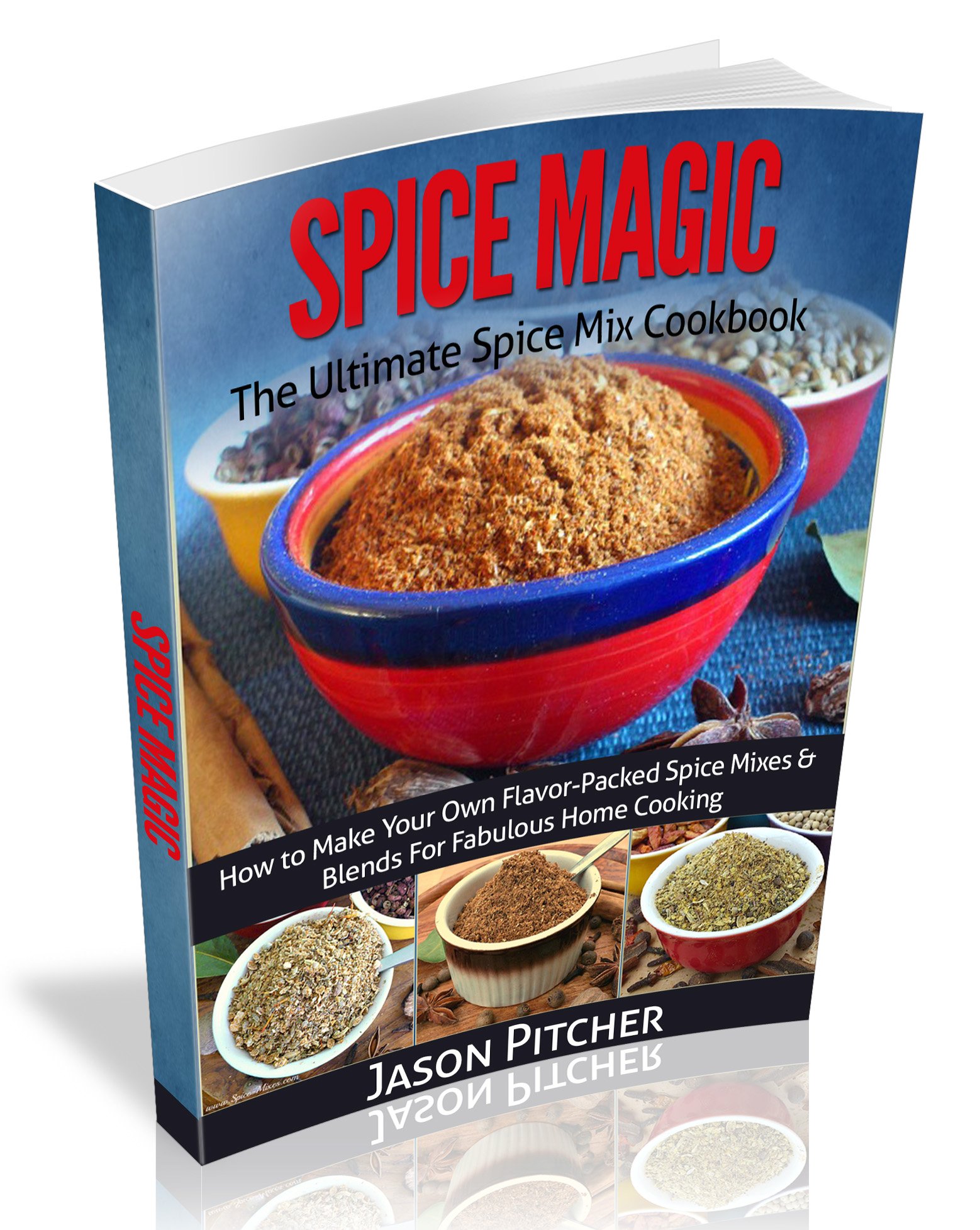 ---
After You've Made Your Creole Spice Mix Recipe You May Like to Try...
Greek Seasoning - Add
the Taste of Greece to
Your Home Cooking

Zahtar - Add Nutty,
Spicy Middle Eastern
Flavours to Your Meals


A Collection of Taco
Mixes For Fabulous
Homemade Tacos
---
---