Hawayij Spice Blend - Recreate the
Flavours and Aromas of Yemeni Cuisine
This is hawayij (hawaij), a simple combination of 6 spices that you'll find in Yemeni cooking. If you're lucky enough to be travelling in the Yemen, you'll find many regional variations ranging from the simple, like the one below, to more complex versions that are used in coffee and pastries.  (See the bottom of the page for other recipes)
What You'll Need: (makes about 8 tablespoons)
3 tbsp cumin seeds
1 tbsp black peppercorns
1 tbsp coriander seeds
4 tsp green cardamom pods
2 tsp turmeric powder
1 tsp nutmeg powder
tbsp = tablespoon
tsp = teaspoon
Directions:
Grind the cardamom pods, peppercorns, cumin and coriander seeds
Once ground, sieve into a bowl
Finally, add the nutmeg and turmeric powders and combine thoroughly
Store in an airtight jar out of direct sunlight and in a cool place. Use within 3 months.
Note: You can dry toast the cumin and coriander seeds and peppercorns prior to cooling and grinding.
The heat from the toasting releases the most fabulous flavours and aromas. Read more about this recommended cooking technique. (Link opens in new window)


---
---

Ingredient Note: If you don't have all whole ingredients you can use pre-ground powders. In that case, just reduce the amounts by half. So instead of 1 tablespoon of coriander seeds you use 2 teaspoons of pre-ground coriander. Reduce any others you don't have whole by half as well and stir in with the other powders.


---
My Spice Magic Recipe Book - Only $5



If You Would Like 100 More Recipes Like
the Above,You Can Now Buy My Book.
Click on the Cover Image For Further Info.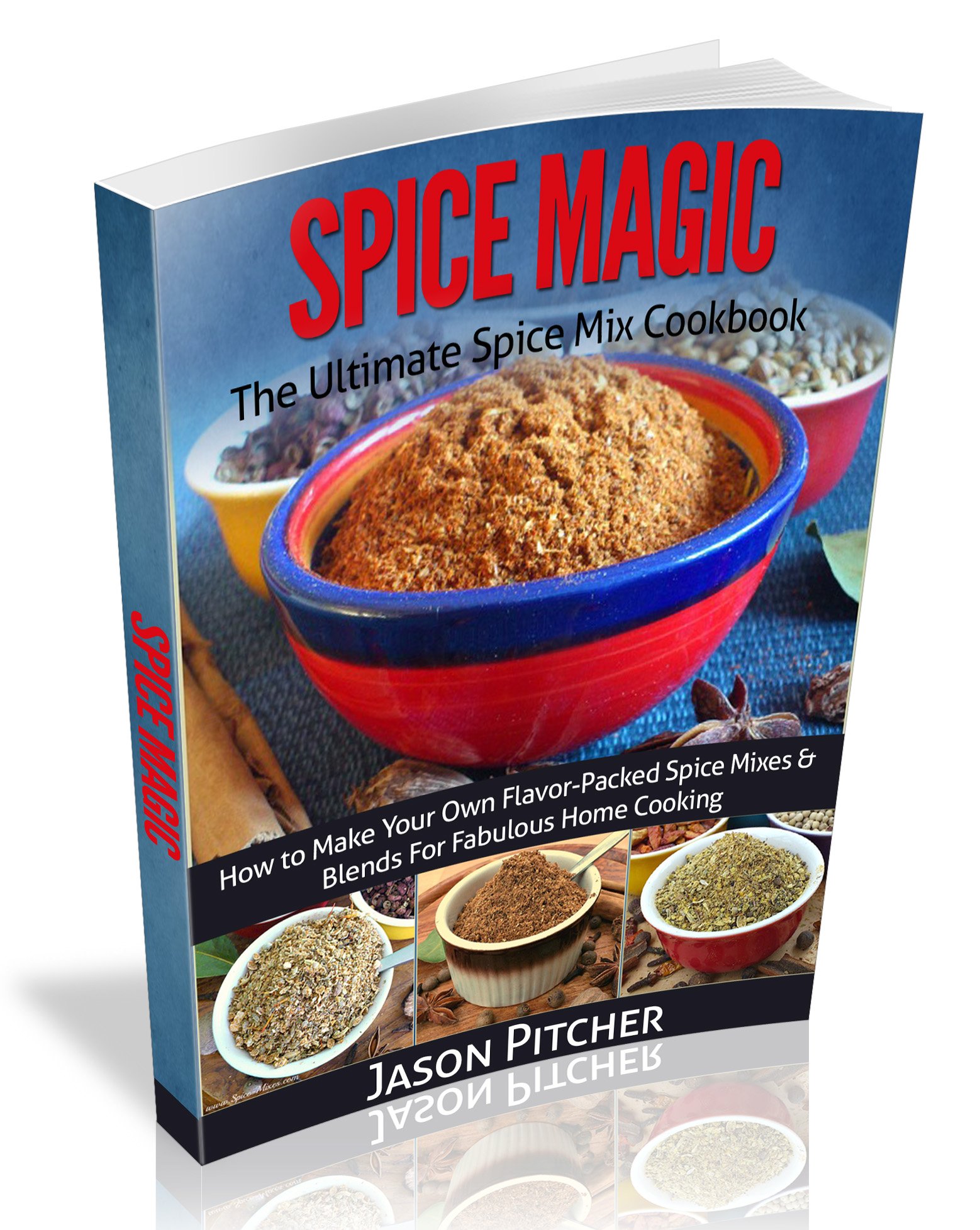 ---
After Making Your Yemeni

 Hawayij Recipe

 You May Enjoy...
Togarashi - The
Classic Japanese
Blend Better Known
as Seven Spice

Berbere - Capture the 
Fab Essence of Ethiopia 
and Eritrea Cuisine

Curry Powder
Collection For Fab
Indian Cooking
---
---