Make Your Own Masala Spices For
Fabulous Indian and Asian Cooking
If like me cooking Indian food is a favoured pastime of yours, then making masala spices is a must! It's easy to do and you can make them as hot and spicy or as light and mild as your taste buds prefer. Below is a milder version. (See the bottom of the page for other recipes)
Homemade Masala Spices
What You'll Need: (makes about 7-8 tablespoons)
4 tbsp coriander seeds 
2 tbsp cumin seeds
2 tbsp black peppercorns
1 tbsp ginger powder
8-10 green cardamom pods
2 tsp grated nutmeg
2 tsp cloves
2 tsp allspice berries
3 inch stick of cinnamon
5-6 dried bay leaves
tbsp = tablespoon
tsp = teaspoon
Directions:
Break up the cinnamon stick and remove the cardamom seeds from their pods
Grind these along with the coriander, allspice, cloves, bay leaves, cumin and peppercorns
Sieve everything into a bowl. Regrind any bits that don't sieve
Mix in the nutmeg and ginger powder 
Store this garam masala mix in an airtight container and out of sunlight. Use within 3 months before making a fresh lot.
Note: Before grinding, you can dry toast the whole ingredients for a few minutes over a medium heat for even more flavours and aromas. Click here to read more about toasting and grinding. (Link opens in new window)


---
---

Note: I tend to use a lot of whole spices in my masalas, but not everyone has them available. If not, you can use pre-ground powders and reduce the quantity the recipe says by about half. So, if it says 2 tablespoons cumin seeds, you use 1 tablespoon ground cumin. Reduce any others you don't have whole by half as well.


---
My Spice Magic Recipe Book - Only $5



If You Would Like 100 More Recipes Like
the Above,You Can Now Buy My Book.
Click on the Cover Image For Further Info.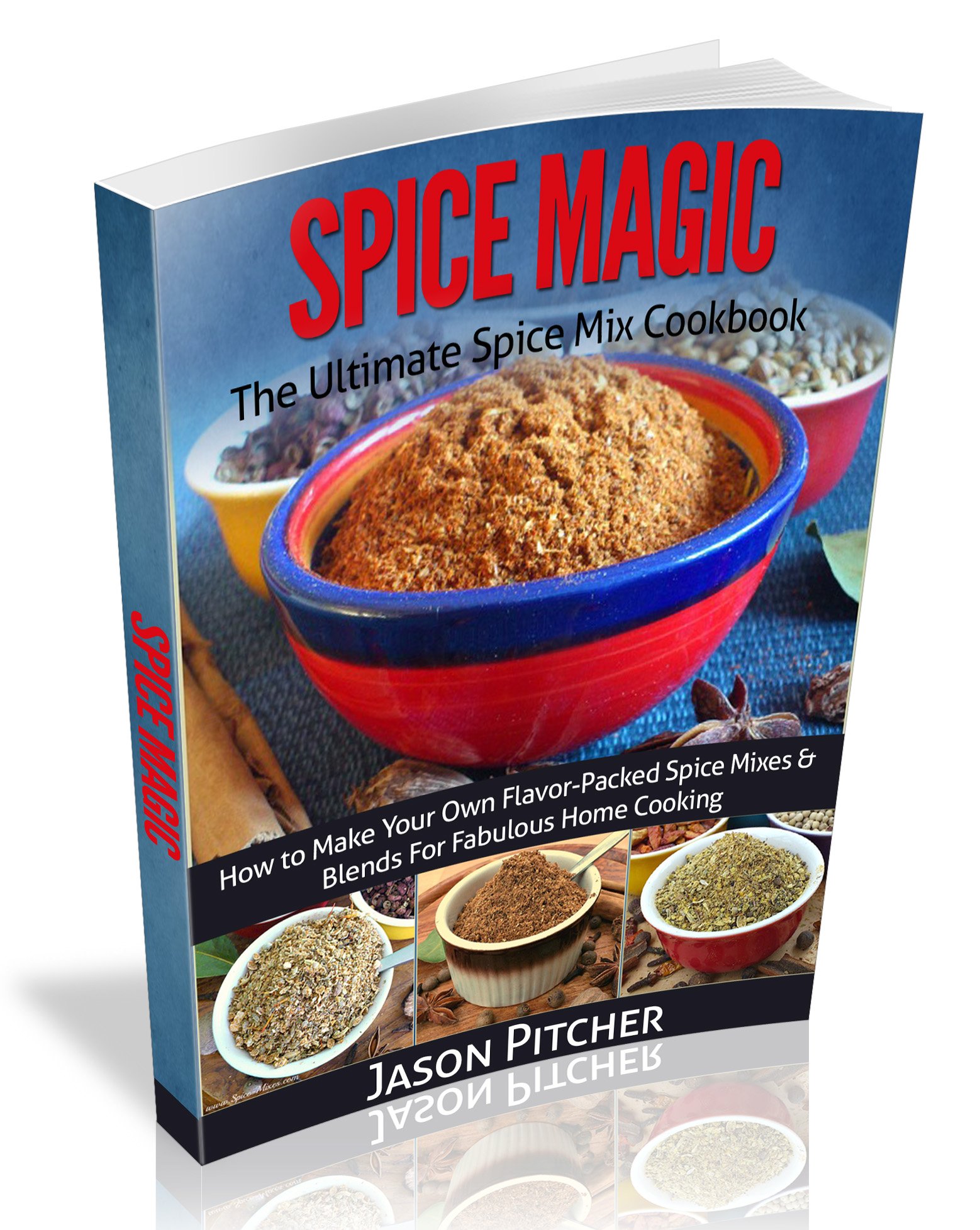 ---
A Few Other Blends and Seasonings You May Enjoy
 All-purpose Garam
Masala Recipe With
the Unique Flavour
of Fenugreek

A Potent Masala
Powder For Your 
Meaty Indian Dishes

Spice Mix Collection
Add Fab flavours
to Your Home
Cooked Food
---
---