Moroccan Ras el Hanout Recipe - The
Ideal Mix For the Adventurous Cook!
This is my ras el hanout recipe which is a very complex Moroccan blend used throughout North Africa. Translated from Arabic the term means "head of the shop" or "top of the shop". There are no standard ingredients that go into this recipe; it's completely the personal choice of the cook! (See the bottom of the page for other recipes)
Ingredients: (makes about 10 tablespoons)
2 tbsp coriander seeds
1 tbsp mustard seeds
1 tbsp cumin seed
1 tbsp allspice berries
1 tbsp black peppercorns
1 tbsp smoked paprika
2 tsp turmeric powder
1 tsp dried lavender
1 tsp grated nutmeg
1 tsp dried rose petals
1 tsp galangal powder
1 tsp whole cubebs
1 tsp garlic powder
1 tsp caraway seeds
10 green cardamom pods
3 inches cinnamon stick
3-4 blades of mace
8-10 whole cloves
20-30 curry leaves
tbsp = tablespoon
tsp = teaspoon
Directions:
Extract the seeds from the cardamom pods and break up the mace and cinnamon
Grind these with the cloves, cubebs, peppercorns, allspice, caraway, cumin, coriander and mustard seeds
Stir in the paprika, turmeric, nutmeg, galangal and garlic powders
Crumble in the lavender, rose petals and curry leaves
Store your ras el hanout recipe in an airtight jar out of direct sunlight. Use within 3 months.
Note: To go one step further with the flavours, you can lightly toast the whole spices prior to grinding. See the grinding spices page for step-by-step info on this.


---
---

Ingredient Note: For the best flavour when making this Moroccan mix, I advise using whole ingredients. Sometimes this is not convenient. If you don't have whole, it's perfectly fine to use pre-ground powders; just halve the amount the recipe says you use for whole ans stir with the other powders when making.


---
My Spice Magic Recipe Book - Only $5



If You Would Like 100 More Recipes Like
the Above,You Can Now Buy My Book.
Click on the Cover Image For Further Info.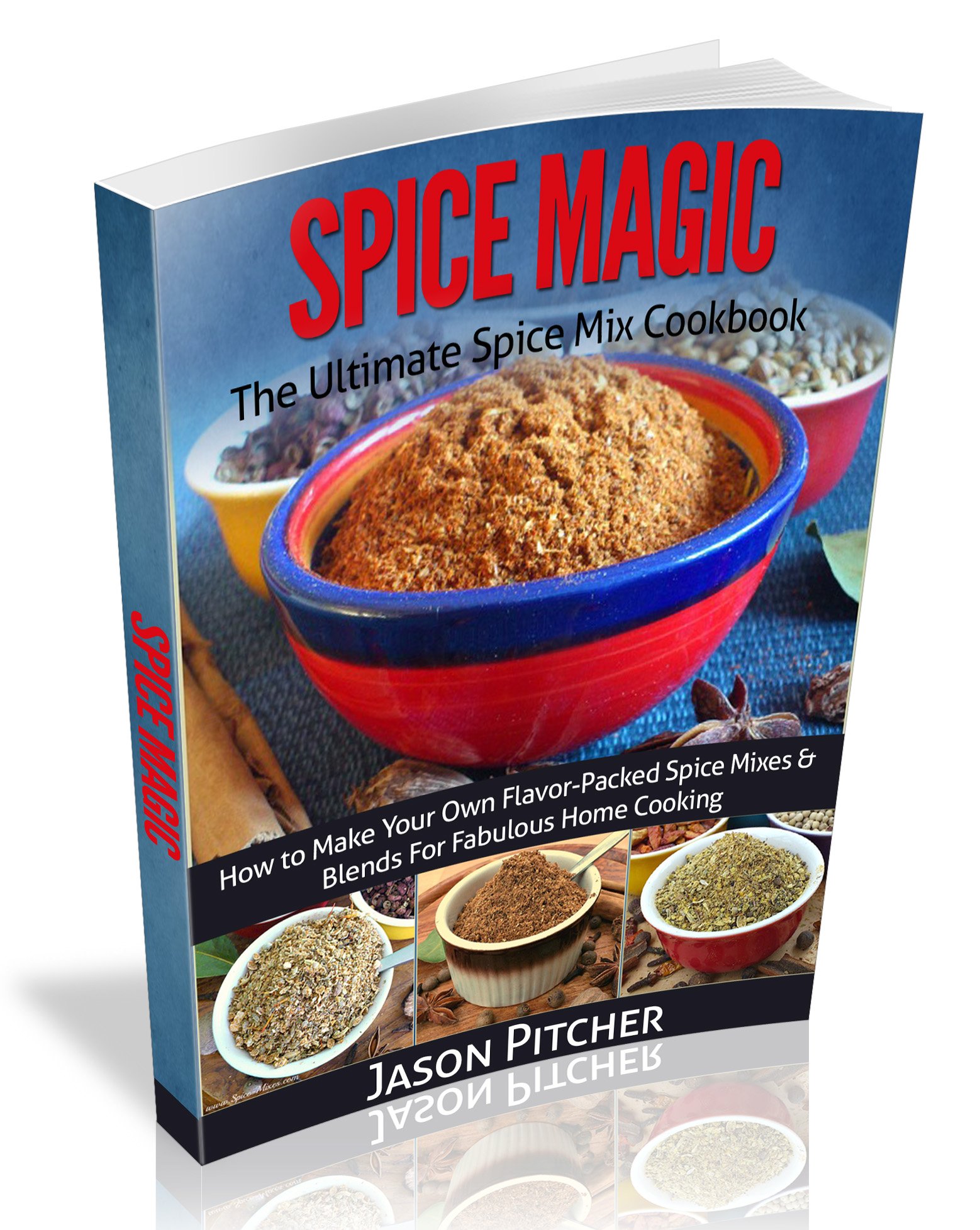 ---
A Little Ras el Hanout Info
This blend is excellent when used with grains like bulghur wheat, couscous and rice.
It works particularly well as a meat rub and complements the more robust recipes like lamb, casseroles, stews and game dishes. Above is my preferred blend, but feel free to experiment with your own!
Some of the ingredients are sometimes not available, but you can easily substitute or omit them completely. Some substitutes I often use are ginger for galangal and black peppercorns for the cubebs.
After Making Your Homemade Ras el Hanout Recipe 
You May Enjoy...
Creole Blend - Enjoy
 the Sublime Taste
of Louisiana

All-Purpose Blend - Will 
Season and Flavour All
Your Home Cooking

Poultry Seasonings
For Fabulous Game
Turkey and Chicken
---
---