Vegetable Seasoning - An Easy-to-Make
Blend That'll Transform All Your Veg
Making a homemade vegetable seasoning yourself is really quick and easy to do! And if steaming, roasting or simply boiling, it'll add superb flavours and mouthwatering aromas and transform even the most boring of vegetables! It also doubles as a tasty, all-purpose seasoning. (See the bottom of the page for links to more of my recipes)
What You'll Need: (makes about 9-10 tablespoons)
3 tbsp dried oregano
2 tbsp dried parsley
1 tbsp dried sage
1 tbsp onion powder
4 tsp black peppercorns
2 tsp garlic powder
2 tsp chili powder
1 tsp mustard powder
1 tsp salt (see note below)
5-6 dried bay leaves
tbsp = tablespoon
tsp = teaspoon
Directions:
Grind the salt, bay pieces and peppercorns
Once ground, add to a bowl
Add the chili, mustard, garlic and onion powders to the bowl and combine
Finally, crumble in the dried oregano, sage and parsley and combine thoroughly


Store your vegetable seasoning recipe in an airtight jar out of direct sunlight. Use within 3 months. Read more about grinding. (Link opens in new window)


Note: You could use any salt for this recipe, however, I do recommend using a good quality salt: sea/rock/kosher/flakes etc as these are a bit less processed and I think add better flavours to your seasonings and this is transferred to your home cooking. If however you only have regular table salt available it's fine to use that, you'll still get a fab tasting veg seasoning.


---
---

Ingredient Note: I use a few whole spices for this recipe which I then grind. If you don't have them whole substitute with pre-ground powders and reduce the quantities by half. For example, for 2 tablespoons of peppercorns you use 1 tablespoon of pre-ground pepper. Reduce any others you don't have whole by half as well and stir in with any other powders when making.


---
My Spice Magic Recipe Book - Only $5



If You Would Like 100 More Recipes Like
the Above,You Can Now Buy My Book.
Click on the Cover Image For Further Info.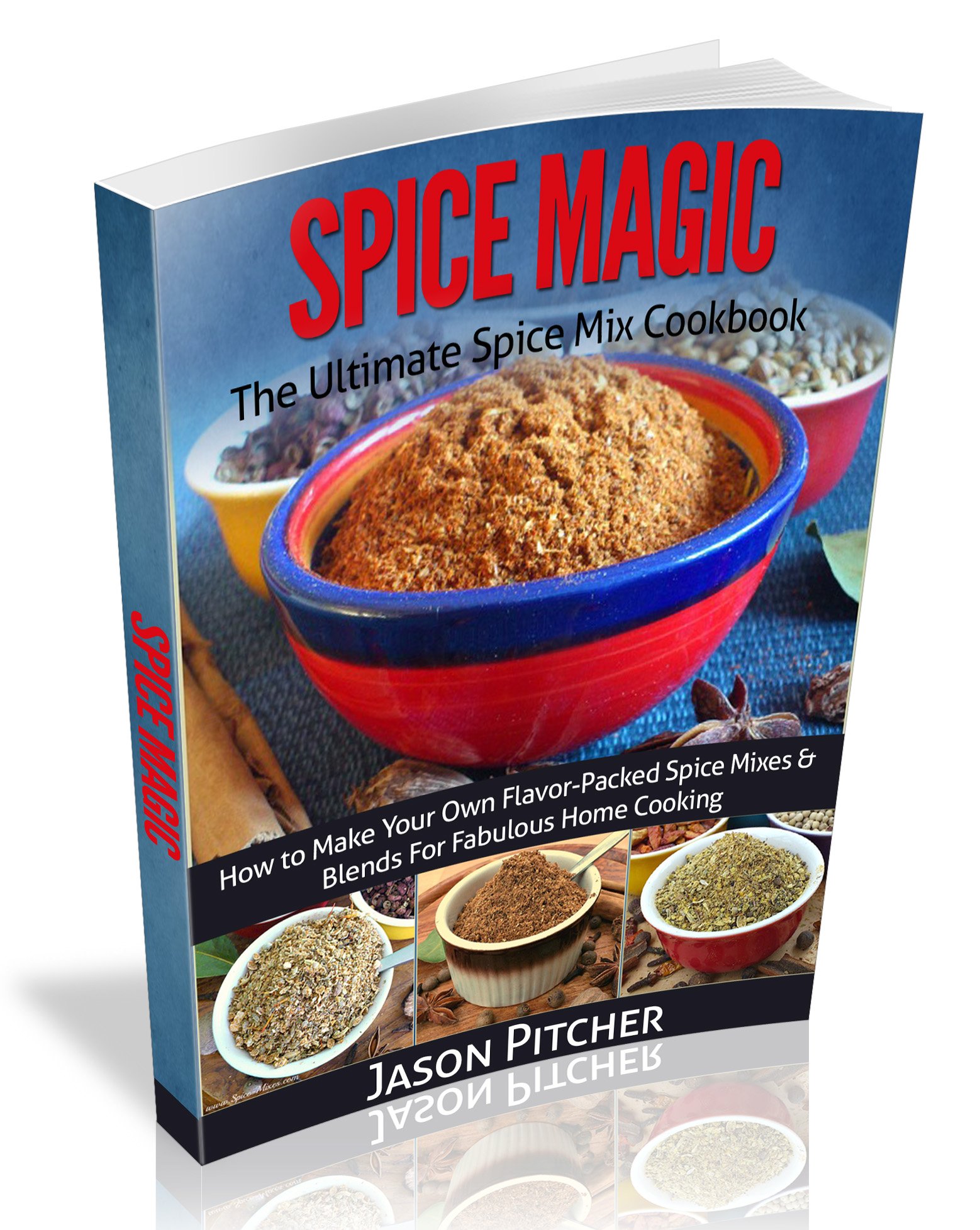 ---
After Making Your Vegetable Seasoning Mix You May Like to Try...
All-Purpose Blend - Will 
Season and Flavour All
Your Home Cooking


Popcorn Blend -
A Homemade Mix
For Buttery Popcorn
With an Indian Twist

A Range of Taco 
Blends For Tastier
Home Cooked
Tacos
---
---