Bouquet Garni - Add the Aromatic Flavours
of France to Your Home Cooking
Make your own bouquet garni and the delicious flavours of French cuisine are all yours ready to add to your dishes. The benefits of doing it yourself is that you can tailor each bouquet to whatever you're cooking. The one below is a versatile, all-purpose mix and can be used for many dishes. (See the bottom of the page for links to more tasty recipes)

What You'll Need: (makes about 7 tablespoons)
2 tbsp dried thyme
2 tbsp dried parsley
2 tbsp dried oregano
4 tsp dried orange peel (optional)
6-8 dried bay leaves
8 inch square of cheesecloth
tbsp = tablespoon
tsp = teaspoon
Directions:
Chop the dried orange peel if using and crumble the bay leaves

Add the dried thyme, parsley, oregano and bay pieces plus the optional orange peel to a bowl and stir together
Finally, add some of the herb blend to the centre of your cheesecloth and pull all the corners together. Tie the ends with a piece of cotton or thread so you have a herby parcel


If not using straight away, store in an airtight jar out of direct sunlight. Use within 2 months.
Note: I use a heaped tablespoon if cooking enough food for a 2-person serving. So, if you're cooking for more or less people, reduce or increase the amount you put in your parcel.

Note 2: You can buy reusable bags (see the video below), which may be worthwhile if you plan on making and using this recipe a lot.


---
---

Ingredient Note: Traditionally this French herb blend would be made with fresh ingredients. However, if you don't have fresh, just use dried. This is also handy as you probably have dried available all year around and can enjoy the taste anytime; not just in the growing season.
A Step-by-Step Instructional Video
Here's a video of how I made a version of the above French herb blend. The ingredients may be slightly different but the process is exactly the same. If you enjoyed it and have a Youtube account, you can click the SUBSCRIBE button in the bottom right corner in the video, OR click the SUBSCRIBE link below the video...


Click here to Subscribe to my Youtube Channel
(Link opens in new window)


---
My Spice Magic Recipe Book - Only $5



If You Would Like 100 More Recipes Like
the Above,You Can Now Buy My Book.
Click on the Cover Image For Further Info.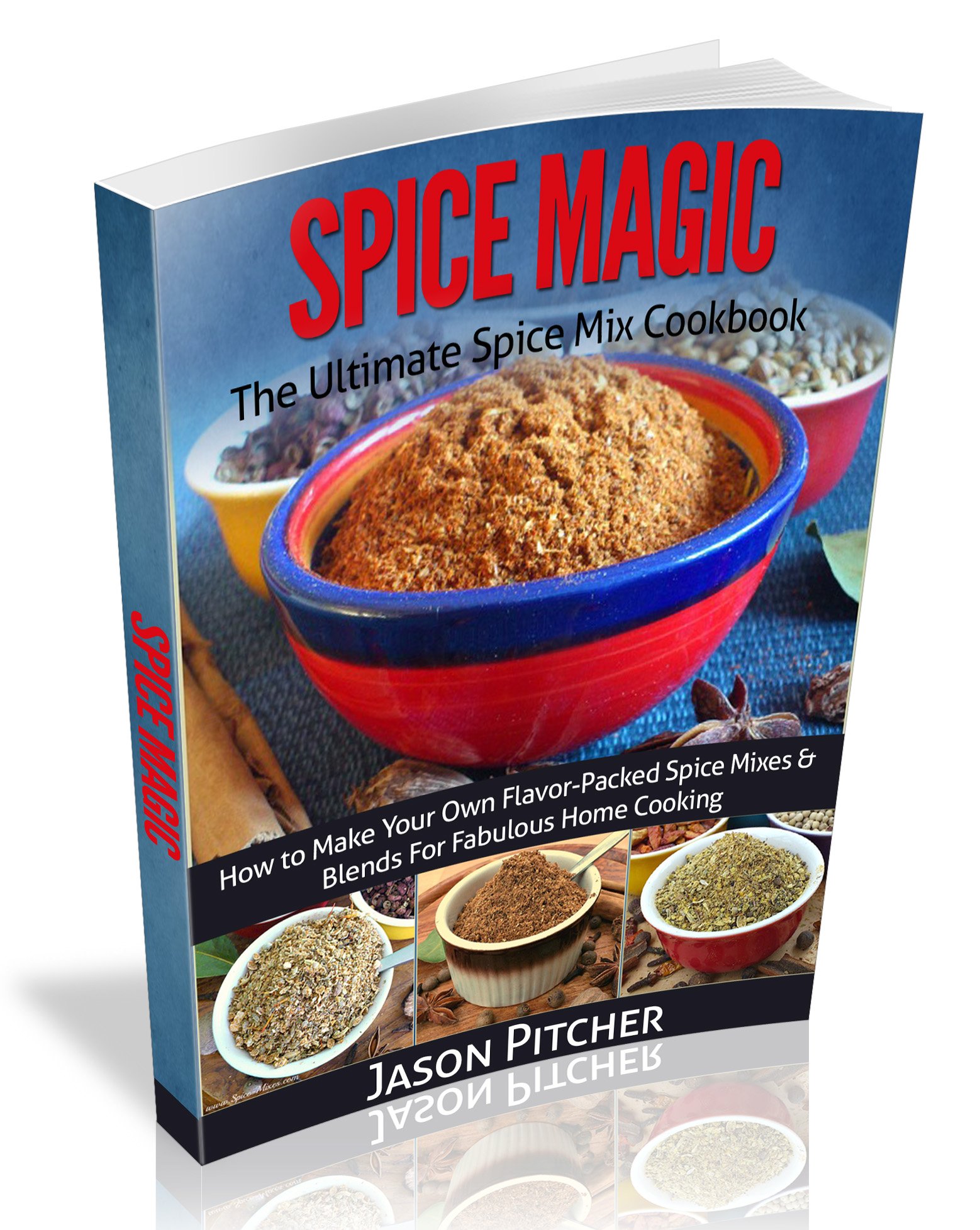 ---
After You've Made Your Bouquet Garni Recipe You May Like to Try...
Mulled Wine Spice -
For Mulled Wine All
Year Round


Burger Seasoning For
Your Homemade Burgers
and Sausages


A Collection of Poultry Seasonings - Perfect For
Chicken, Turkey and Game
---
---