Creole Seasoning Mix - Enjoy the Traditional
Flavours and Aromas of Louisiana

Creole cooking is a melting pot of cuisines: Spanish, French, Portugese and Italian  to name just a few. And a homemade Creole seasoning mix will allow you to enjoy the authentic flavours of some of these traditional dishes. Jambalaya, gumbo, shrimp Creole and rice and gravy are just a few you could try. (See the bottom of the page for links to more of my recipes)

What You'll Need: (makes about 10 tablespoons)
4 tbsp sweet paprika powder (or regular paprika)
3 tbsp dried oregano
2 tbsp dried basil
1 tbsp garlic powder
4 tsp cayenne pepper
2 tsp onion powder
2 tsp black peppercorns
2 tsp celery seeds
2 tsp sea salt
6-8  dried bay leaves
tbsp = tablespoon
tsp = teaspoon
Directions:
Grind the bay, salt, celery and peppercorns
Stir in the cayenne, paprika, onion and garlic powders
Crumble in the basil and oregano. Stir again
Store in an airtight container in a cool place and out of direct sunlight. Use within 3 months before making a fresh lot.


---
---

Note: I use whole peppercorns and celery seeds for this Creole seasoning. If you only have pre-ground powders, use these and reduce the quantity the recipe says by about half. So for 2 teaspoons of peppercorns you would use 1 teaspoon of ground pepper. Same goes for the celery seeds.


---
My Spice Magic Recipe Book - Only $5



If You Would Like 100 More Recipes Like
the Above,You Can Now Buy My Book.
Click on the Cover Image For Further Info.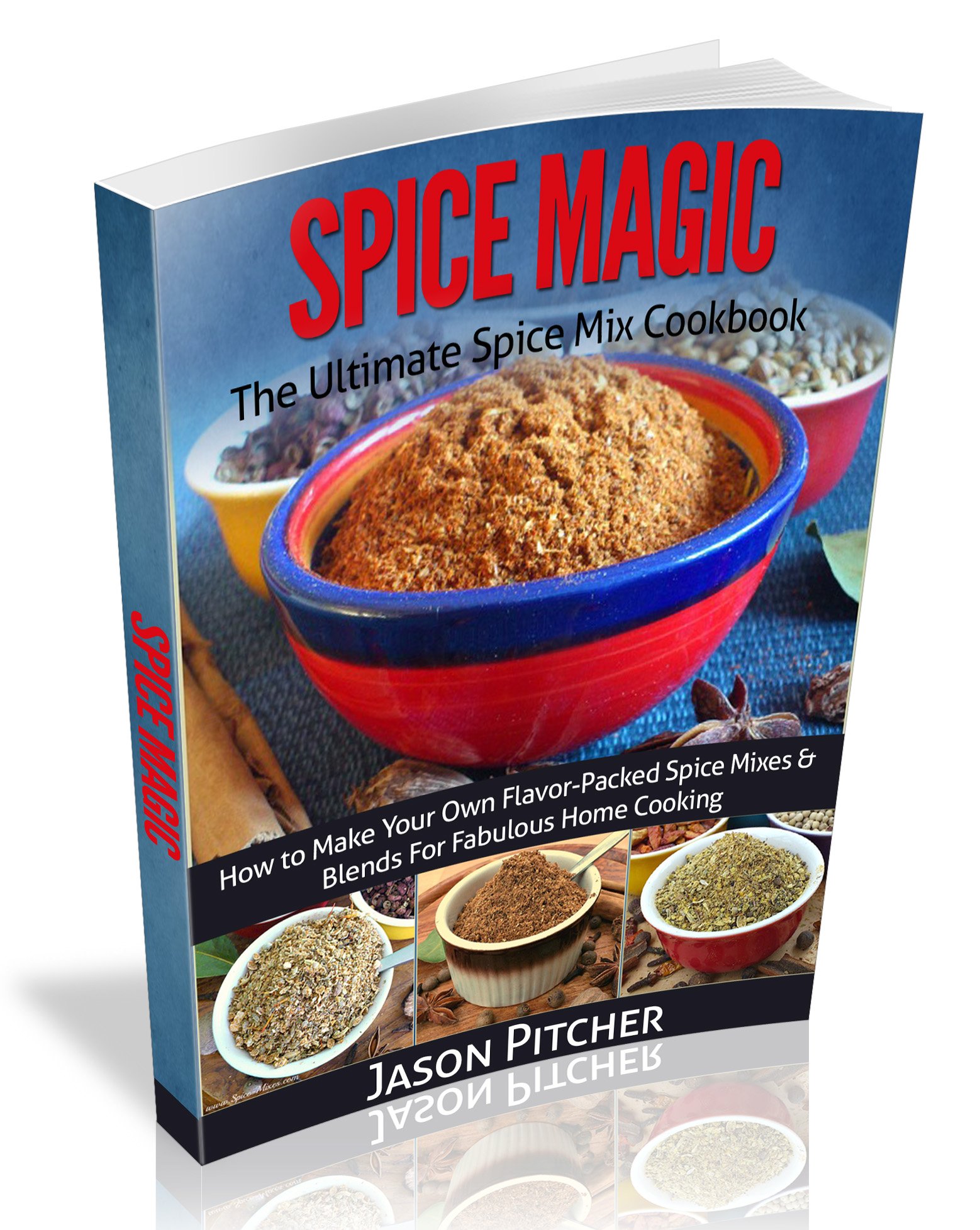 ---
After Making Your Louisiana Seasoning Mix You May Like to Try...
Panch Phoron - The
Super Easy-to-Make
Bengali 5 Spice


Sambar Powder - Capture
the True Taste of Sri
Lankan and Indian
Cuisine


A Collection of Flavour
Packed Masala Recipes
For Authentic Indian Meals

---
---