Sambar Powder Recipe - Capture the Superb
Flavours of South Indian and Sri Lankan Cuisine
Put together your own sambar powder recipe and you can enjoy the true taste of Sri Lanka and Southern India. Visit these countries and you'll find many regional variations of this mix used to flavour sauces, soups, bean, and vegetable dishes to name a few. (See the bottom of the page for more recipes)
What You'll Need: (makes about 9-10 tablespoons)
6 tbsp pigeon peas (or brown lentils)
3 tbsp coriander seeds
2 tbsp chili flakes
2 tbsp cumin seeds
2 tbsp coconut flakes
4 tsp fenugreek seeds
4 tsp black peppercorns
4 tsp black/brown mustard seeds
2 tsp turmeric powder
1 tsp asafetida powder (hing)
15-20 curry leaves

tbsp = tablespoon
tsp = teaspoon
Directions:
In a dry pan over a medium heat, dry toast the pigeon peas/lentils, peppercorns, coriander, cumin and fenugreek seeds for a few minutes whilst stirring or shaking the pan
After a few minutes, and when the aromas come through, take the pan off the heat, add the ingredients to a bowl and let cool
Once cooled, add the toasted ingredients to your grinder and grind along with the chili and coconut flakes and mustard seeds
Once ground, add to a bowl
Add the turmeric and asafetida powders to the bowl and combine
Finally, crumble in the dried curry leaves and combine once more


Store your sambar powder recipe in a cool place in an airtight jar and out of direct sunlight. Use within 3 months.

Note: Click here for step-by-step tips on toasting and grinding ingredients. (Link opens in new window)


---
---

Ingredient Note: If you can, use a few whole spices as these will add the best flavours. If you only have pre-ground, use these and reduce the quantities the recipe requires by half. So for 2 tablespoons of whole cumin seeds you would use 1 tablespoon of pre-ground cumin powder. Reduce any others you don't have whole by half as well and stir in with the other powders when making.


A Step-by-Step Instructional Video
Here's a video of how I made a version of the above powder. The ingredients and quantities may be very slightly different but the process is exactly the same. If you enjoyed it, you can click the subscribe button in the bottom right corner in the video, OR, click the subscribe link below the video...


Click here to Subscribe to my Youtube Channel
(Link opens in new window)


---
My Spice Magic Recipe Book - Only $5



If You Would Like 100 More Recipes Like
the Above,You Can Now Buy My Book.
Click on the Cover Image For Further Info.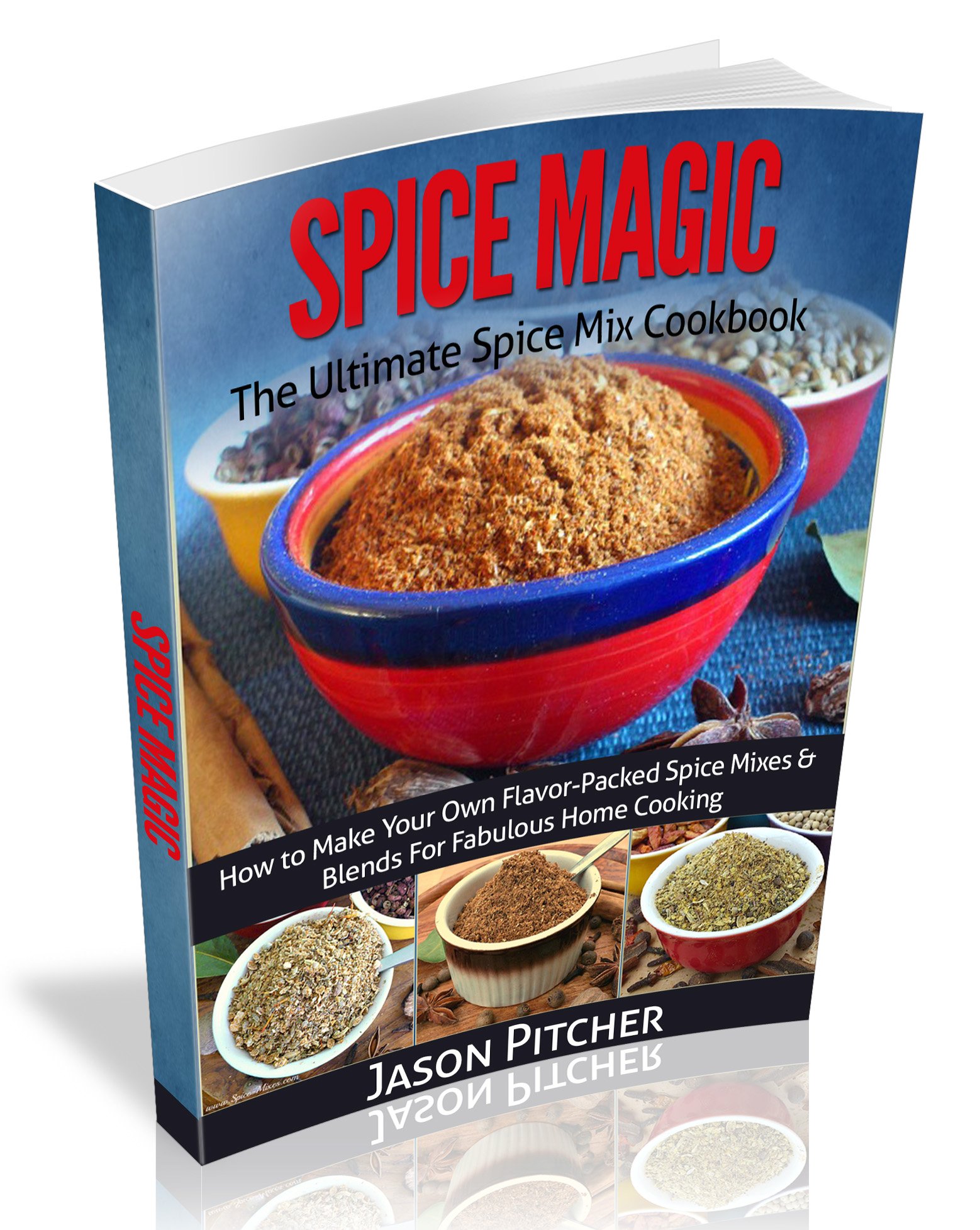 ---
After Making Your Homemade Sambar Powder Recipe You May Enjoy...
Creole Seasoning - Add
Fab Louisiana Flavours
to Your Meals

A Popcorn Blend With a
Spicy Cajun Twist!

A Collection of Garam
Masalas For the True
Taste of India
---
---