Harissa Recipe - The Super Fiery
Tunisian Spice Blend and Paste
You can buy this fiery Tunisian condiment easily nowadays, but I do recommend you try this homemade harissa recipe. And you also get to choose just how hot it is! I personally use birds eye peppers, but you can choose any you prefer. This is a dry mix which you can use as a seasoning, or combine it with oil to make a paste. (See the bottom of the page for links to more of my recipes)
What You'll Need: (makes 8-9 tablespoons)
½ cup birds eye peppers (or other hot chili pepper)
2 tbsp smoked paprika
2 tbsp coriander seeds 
1 tbsp garlic powder
1 tbsp cumin seeds
2 tsp dill seeds
2 tsp caraway seeds
2-3 tsp salt (see note 2)
3 inch piece of cinnamon
5-6 dried bay leaves

tbsp = tablespoon
tsp = teaspoon
Directions:
Break up the cinnamon stick and crumble the bay leaves
Chop the peppers into pieces (if they don't fit into your grinder)
Add the peppers, bay and cinnamon pieces to your grinder and grind along with the salt, cumin, dill, caraway and coriander seeds
Once ground, sieve into a bowl
Finally, add the paprika and garlic powders to the bowl. Combine thoroughly


Store this harissa recipe in an airtight jar out of direct sunlight and use within 3 months. (See down page on how to make harissa paste)
Note: You could dry toast the whole peppers, coriander and cumin seeds for a few minutes before cooling and grinding. This will add fab smoky flavours and aromas to your blend. Click here to read more about this. (Link opens in new window)

Note 2: You could use any salt for this recipe, however, I do recommend using a good quality variety: sea/rock/kosher/flakes etc as these are a bit less processed and I think add better flavours to your seasonings. If however, you only have regular table salt available, it's fine to use that (as I sometimes do), you'll still get a fab tasting powder.


---
---

Ingredient Note: As well as the whole dried peppers, I also use a few other whole ingredients which I then grind. If you don't have whole it's fine to use pre-ground powders if you reduce the quantities in the recipe by half. So, for 2 tablespoons of coriander seeds you use 1 tablespoon of pre-ground coriander. Reduce any others you don't have whole by half as well and stir in with the other powders when making.


A Step-by-Step Instructional Video
Here's a video of how I made a version of the above harissa recipe. The ingredients may be very slightly different but the process is exactly the same. If you enjoyed it and have a Youtube account, you can click the SUBSCRIBE button in the bottom right corner in the video, OR click the SUBSCRIBE link below the video...


Click here to Subscribe to my Youtube Channel
(Link opens in new window)


---
My Spice Magic Recipe Book - Only $5



If You Would Like 100 More Recipes Like
the Above,You Can Now Buy My Book.
Click on the Cover Image For Further Info.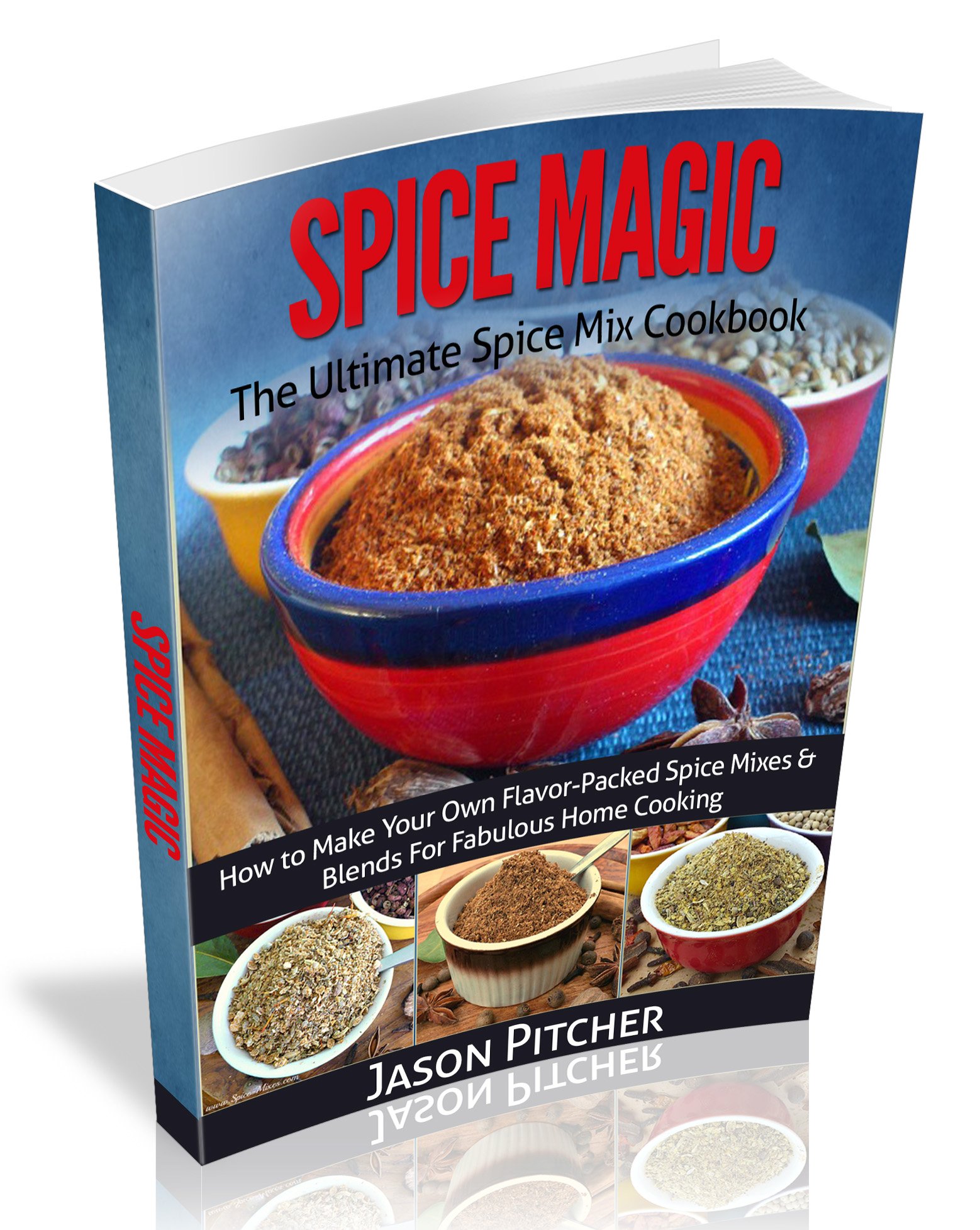 ---
How to Make Harissa Paste
Now you've made the harissa recipe making the paste is super easy!
Add 4 tablespoons of the above recipe to your blender or food processor
Turn your appliance on and slowly drizzle in some olive oil until it forms a fairly thick, smooth paste
If necessary scrape down the sides of your processor and give another spin so it's all combined
Finally, add the paste to a jar and cover with a thin layer of oil and put the jar top on
Store in your refrigerator and use within a month or so.


After Making Your Homemade Tunisian Harissa Recipe You May Enjoy...
Mulled Wine Spices -
Enjoy Mulled Wine
All Year Round

Moroccan Mix -
Capture the Taste
of North African
Cuisine

A Collection of 
Cajun Blends For 
Louisiana Style 
Home Cooking
---
---