Homemade Pickling Spice - Preserving
Fruit and Veg Traditional Style!
With a homemade pickling spice you'll soon be harvesting, pickling and preserving your lovingly home grown fruit and veg for use over the winter months. It's such a simple recipe to make, simply crumble, crack and combine the whole ingredients and you're all set! (See the bottom of the page for links to more of my recipes)
What You'll Need: (Makes about 12 tablespoons)
3 tbsp coriander seeds
2 tbsp peppercorns (black or white)
2 tbsp allspice berries
2 inch piece dried ginger 
2 tsp cloves
2 tsp dill seeds
2 tsp celery seeds
2 tsp chili flakes
2 tsp green cardamom pods
2 inch piece cinnamon
8-10 dried bay leaves

tbsp = tablespoon
tsp = teaspoon
Directions if using immediately:
Break up the cinnamon stick, crumble the bay leaves and crack the cardamom pods
Slice the dried ginger into smallish pieces
Lightly crush or crack the coriander seeds, cloves, allspice berries and peppercorns
Finally, and in a bowl, combine all the cracked, crushed and sliced ingredients and stir in the dill and celery seeds and chili flakes
Note: If you're not using right away, this mixed pickling spice can be stored in a sealed jar out of direct sunlight. Use within a year.


---

Ingredient Note: If you're not planning on using this pickling spice right away, you can just combine the ingredients and store. Only when you're about to use should you crumble/crack/break the ingredients up a little. This will preserve more of their flavours.


---
My Spice Magic Recipe Book - Only $5



If You Would Like 100 More Recipes Like
the Above,You Can Now Buy My Book.
Click on the Cover Image For Further Info.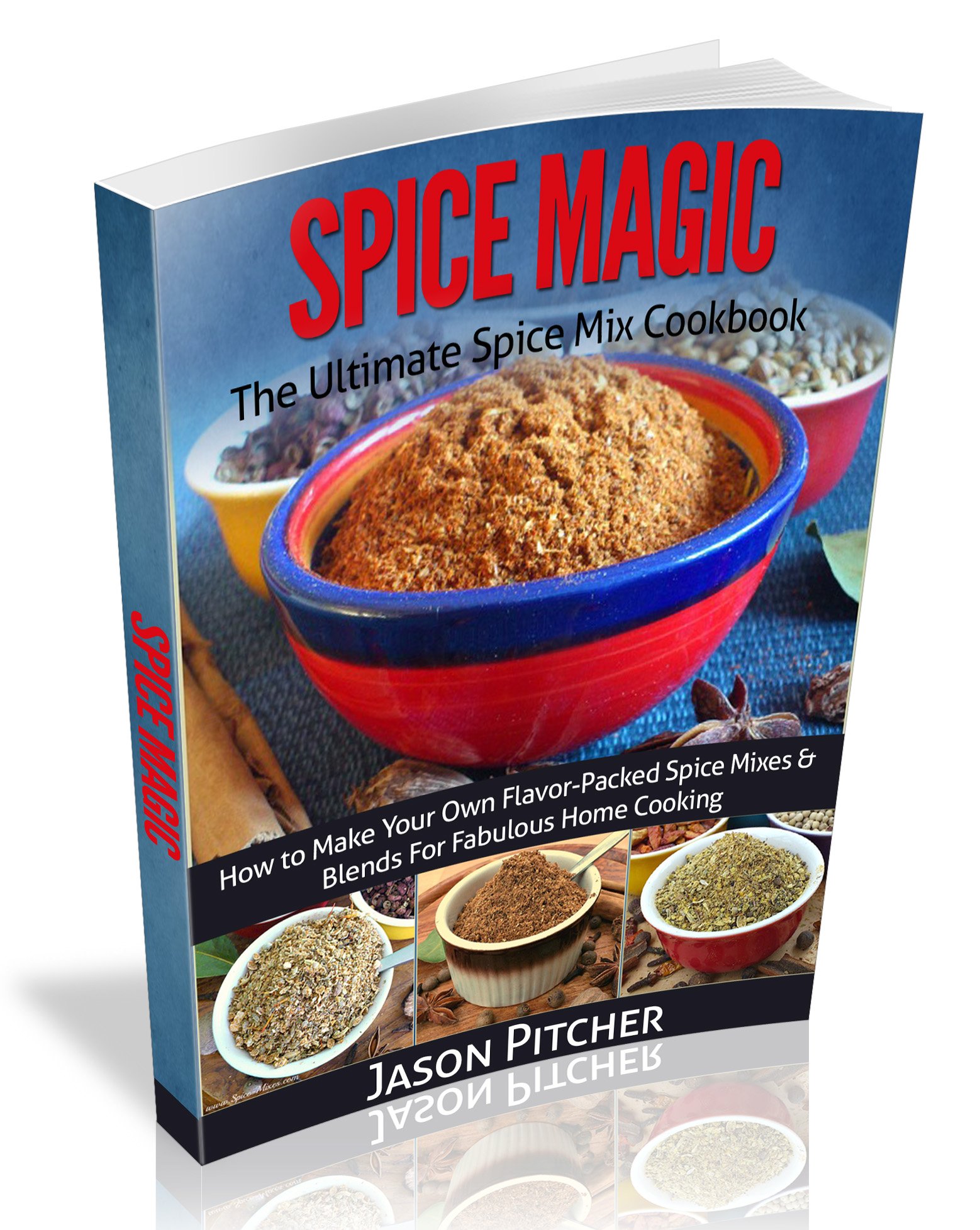 ---
After Making Your Homemade Pickling Spice You May Enjoy...
---
---