Khmeli-Suneli - Capture the Unique Taste
of Georgia and Russian Caucuses

Khmeli-suneli is a traditional Georgian spicy herbs and spices mixture popular in Georgia and the Caucasus region. Easy-to-make, this herby, flavourful blend is excellent accompanying bean dishes and slow cooked beef, chicken or mutton stews. (See the bottom of the page for links to more of my recipes)
What You'll Need: (makes about 12 tablespoons)
4 tbsp coriander seeds
3 tbsp dried fenugreek leaves (methi)
2 tbsp fenugreek seeds
2 tbsp dried thyme
2 tbsp dried marjoram
1 tbsp dried savory (winter or summer)
1 tbsp dried mint
4 tsp black peppercorns
4 tsp turmeric
2 tsp dill seeds
2 tsp celery seeds
2 tsp salt
1 tsp saffron strands
6 dried bay leaves
3 inch piece cinnamon

tbsp = tablespoon
tsp = teaspoon
Directions:
Break up the cinnamon and bay

Grind the cinnamon and bay pieces along with the salt, coriander, dill, peppercorns, fenugreek seeds and celery seeds

Stir in the turmeric powder
Finally, crumble in the saffron, mint, savory, marjoram, thyme and fenugreek leaves. Combine thoroughly

Store in an airtight jar out of direct sunlight. Use within 3 months before making a fresh lot.
Note: You could dry toast the coriander, fenugreek seeds and peppercorns before cooling, grinding and combining to add even more flavours to your finished blend. 
Click here to read more about this highly recommended cooking technique. (Link opens in new window)


---
---

Ingredient Note: I use a few whole spices in this Georgian spice mix. If you don't have them all whole, simply use pre-ground powders and reduce the quantities the recipe requires by half. So instead of 4 tablespoons of whole coriander you would use 2 tablespoons of pre-ground coriander. Reduce any others you don't have whole by half as well and stir in with the other powders when making.


---
My Spice Magic Recipe Book - Only $5



If You Would Like 100 More Recipes Like
the Above,You Can Now Buy My Book.
Click on the Cover Image For Further Info.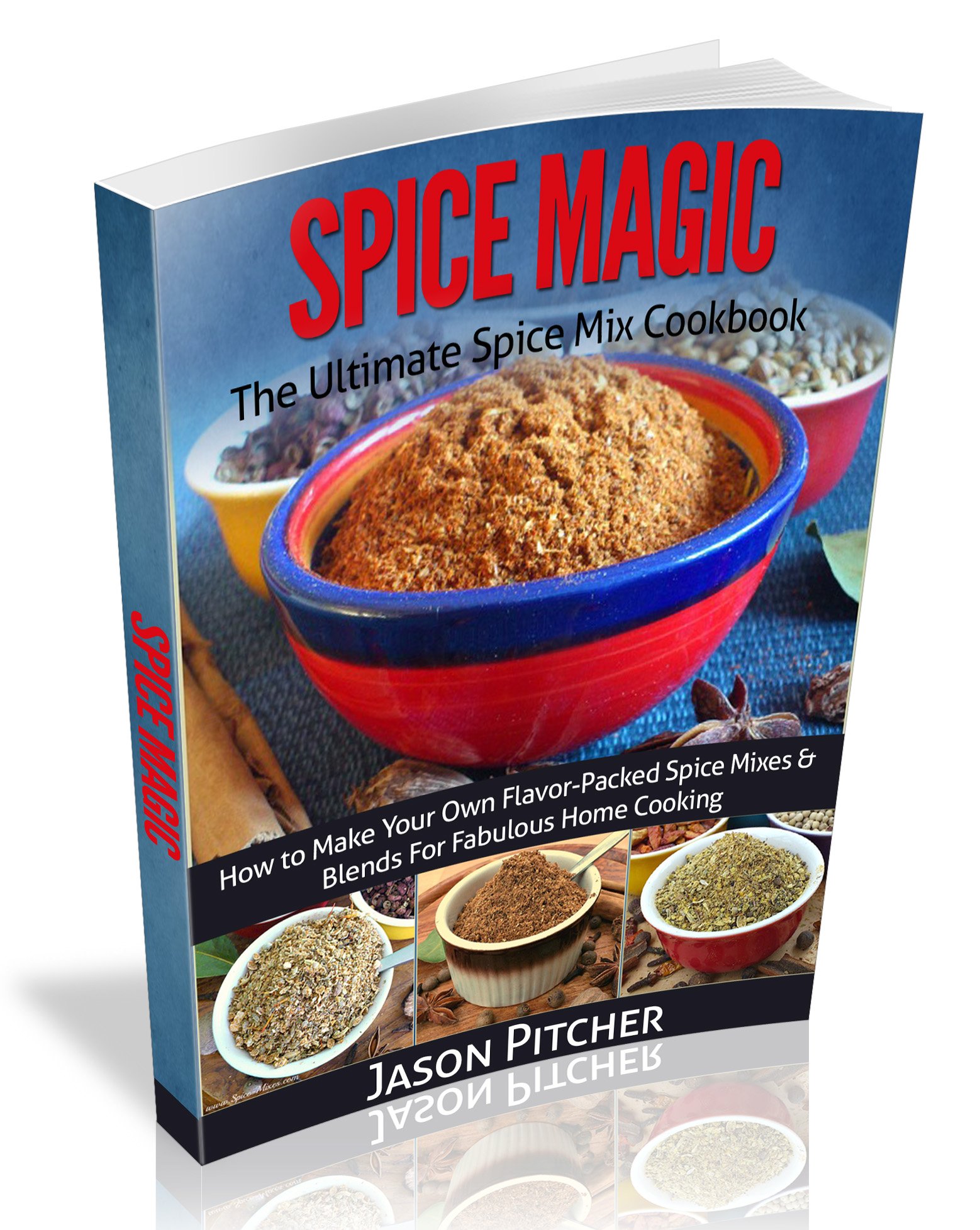 ---
Image Links to Other Blends You May Like to Try
Homemade Bouquet 
Garni - The Classic
French Herb Blend


Advieh - Capture the True
Taste of the Middle East


A Collection of Herb
& Spice Blends For
Fab Home Cooking
---
---