Homemade Pickling Spice Recipe - Preserving
Fruit and Veg the Traditional Way!
You've spent all year lovingly growing your fruit and vegetables but now you've got a glut left over! Not to worry. With this pickling spice recipe you'll be able to preserve them for use over the colder months. And if you're like me you always have masses left over, even after giving some away to family and friends, this is an ideal way to use them up. (See the bottom of the page for other recipes)

What You'll Need: (Makes about 12 tablespoons)
10-15 dried bay leaves
2 inch piece dried ginger
3 tbsp mustard seeds
3 tbsp peppercorns
2 tbsp allspice berries
2 tbsp coriander seeds 
1 tbsp dill seeds
4 tsp dried chili flakes
2 inch cinnamon stick

tbsp = tablespoon
tsp = teaspoon
Directions if using immediately:
Crumble the bay leaves and break the cinnamon stick into smaller pieces
Slice the dried ginger into smallish pieces
Crack/crush the seeds, berries and peppercorns to release more flavours (See note 2 below)
Finally, combine everything and use according to your pickling recipe


As it uses mainly whole ingredients, stored in an airtight jar out of sunlight this mix will retain its flavours for a good year or two.
Note: If you're making this ahead of time, you can just store the ingredients and only break/crack/crumble them when you're ready to use.
Note 2: There are various ways of cracking/crushing your ingredients:
A very quick pulse in your electric grinder is an easy way
Or, placing the spices in the centre of a tea towel and folding over before bashing with a rolling pin works very well too


---
---

Ingredient Note: Using as many whole ingredients as possible for this pickling spice recipe is best. If you don't have them all whole you can always leave them out or swap the whole ingredients for pre-ground powders. Though using pre-ground powders will still flavour your preserves, it may make  them a bit cloudy.


---
Spice Magic Recipe Book - Only $5



If You Would Like 100 More Recipes Like
the Above,You Can Now Buy My Book.
Click on the Cover Image For Further Info.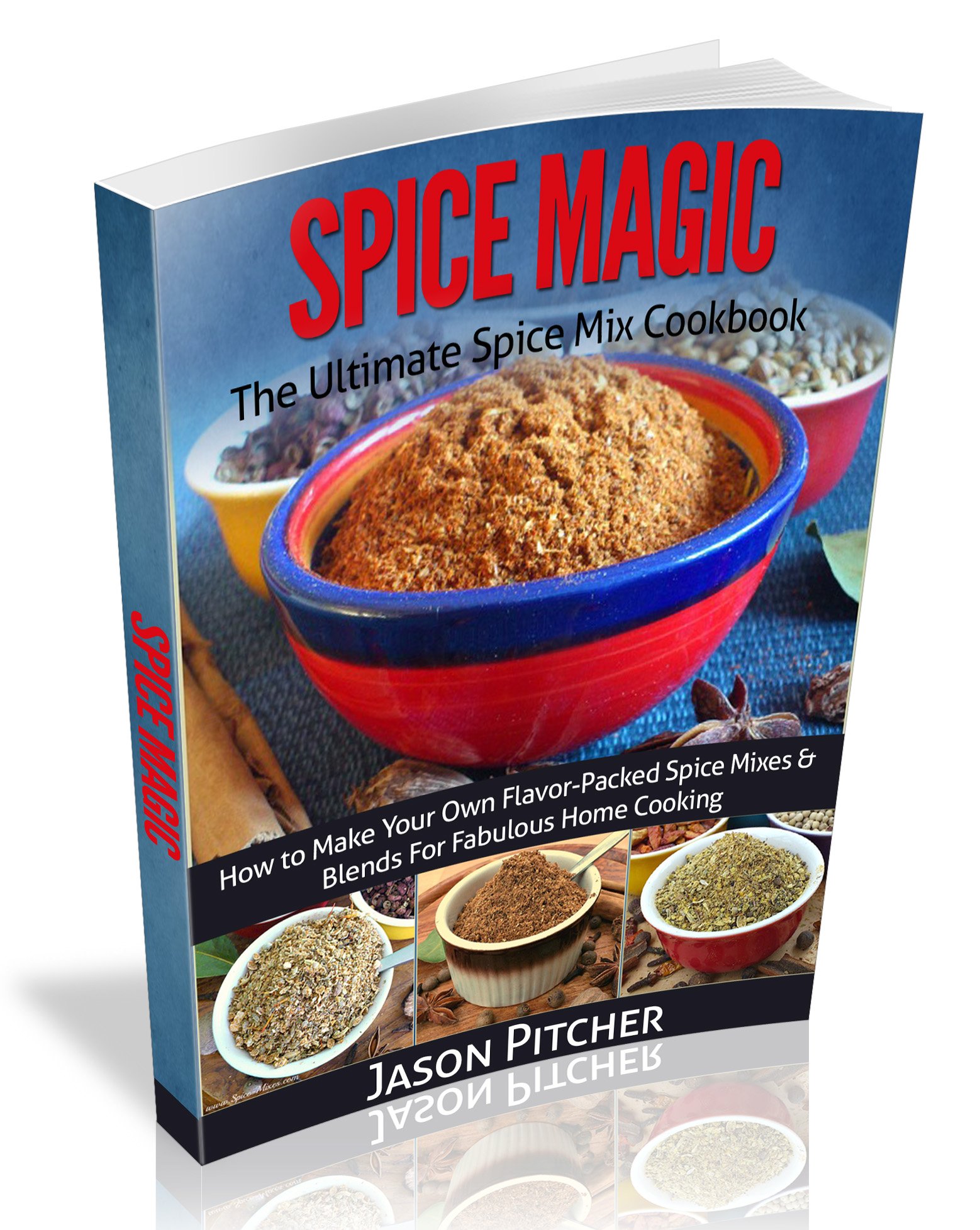 ---
After Making Your Homemade Pickling Spice Recipe You May Enjoy...
Bafat Masala - A Flavour
Packed Mix Enjoyed in
Mangalorean Cuisine


Recipe For Mulling Spices 
- Perfect All Year Round
Not Just Christmas!

Seasoning Recipes
For Fab Everyday
Home Cooking

---
---