Pickling Spices Recipe - The Ideal Mix For
Preserving Food Traditional Style
When putting together a pickling spices recipe you can have a simple, straightforward blend with 6-7 ingredients. Or, if you're the adventurous cook, add as many of your favourite ingredients as you desire! 
The one below is my staple recipe, super simple to put together and is a good all-rounder. (See the bottom of the page for more of my blends)
Homemade Pickling Spices Recipe
What You'll Need: (Makes about 10 tablespoons)
10-15 dried bay leaves
2 tbsp dried ginger root
2 tbsp yellow mustard seeds
2 tbsp peppercorns
1 tbsp mace blades
1 tbsp allspice berries
4 tsp coriander seeds
2 tsp dill seeds
2 tsp dried red pepper flakes
2 inch cinnamon stick
6 cloves
tbsp = tablespoon
tsp = teaspoon
Directions:
Crumble the bay leaves and break up the cinnamon and mace blades
That's all there is to it! But...
Note: Just before using, it's a good idea to also very lightly crush the whole spices. This will crack and bruise them and release more of their flavours which will be transferred to your pickling recipe. I use a mortar and pestle, but a rolling pin also works.
Stored in an airtight jar this pickling mix will be good for a year or so.


---
My Spice Magic Recipe Book - Only $5



If You Would Like 100 More Recipes Like
the Above,You Can Now Buy My Book.
Click on the Cover Image For Further Info.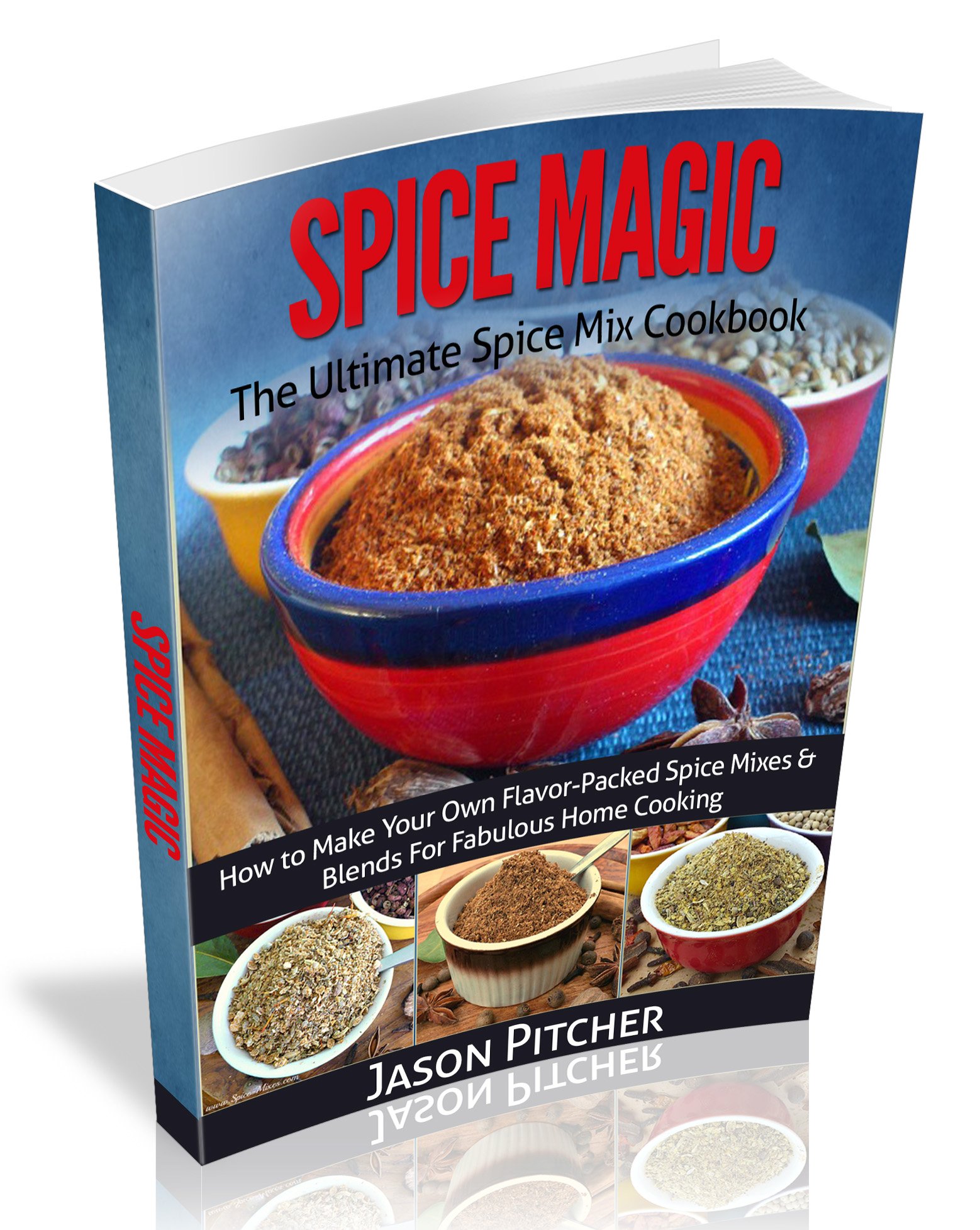 ---
Image Links to Other Seasonings You May Enjoy
Chinese 5 Spice For
Fab, Authentic
Chinese Cooking

Mulled Wine Mix -
Enjoy a Glass of Hot,
Spiced Wine All
Year Around

A Collection of Curry
Powders For Fab
Indian Cooking
---
---