A Homemade Recipe For Taco Seasoning -
Hot and Spicy, Great For Chicken Filled Wraps
If you're into making various homemade tacos, I think making your own mix is definitely worthwhile. And this recipe for taco seasoning is just the one for your chicken fillings. That's the beauty of creating your own, you can tailor each blend to whatever filling you're planning on making. (See the bottom of the page for links to more of my recipes)
What You'll Need: (makes 12 tablespoons)
3 tbsp hot chili powder
2 tbsp cumin seeds
2 tbsp smoked paprika
1 tbsp dried Mexican oregano
1 tbsp black peppercorns
4 tsp garlic powder
4 tsp onion powder
2 tsp fennel seeds
2 tsp salt  (see note 2)
1 tsp brown sugar
1 beef stock cube or 2 tsp beef bouillon (optional)
8 dried bay leaves
tbsp = tablespoon
tsp = teaspoon
Directions:
Grind the bay pieces with the oregano, peppercorns, salt, fennel, 

cumin seeds and sugar
Store this recipe for taco seasoning in an airtight jar and use within 3 months.
Note: If you have the time you could dry toast the fennel, cumin and peppercorns before letting cool and grinding. This will add even more flavour! Click here to read more about toasting. (Link opens in new window)


Note 2: You could use any salt for this recipe, however, I do recommend using a good quality salt: sea/rock/kosher/flakes etc as these are a bit less processed and I think add better flavours to your seasonings and this is transferred to your home cooking. If however you only have regular table salt available it's fine to use that, you'll still get a fab tasting powder.


---
---

Ingredient Note: This mix uses whole cumin which are then ground. If you only have pre-ground, use that and reduce the quantity the recipe says by half. So for 2 tablespoons of cumin seeds you would use 1 tablespoon of pre-ground. Reduce the peppercorns and fennel seedsby half as well if you don't have whole and stir in with the other powders when making.


---
My Spice Magic Recipe Book - Only $5



If You Would Like 100 More Recipes Like
the Above,You Can Now Buy My Book.
Click on the Cover Image For Further Info.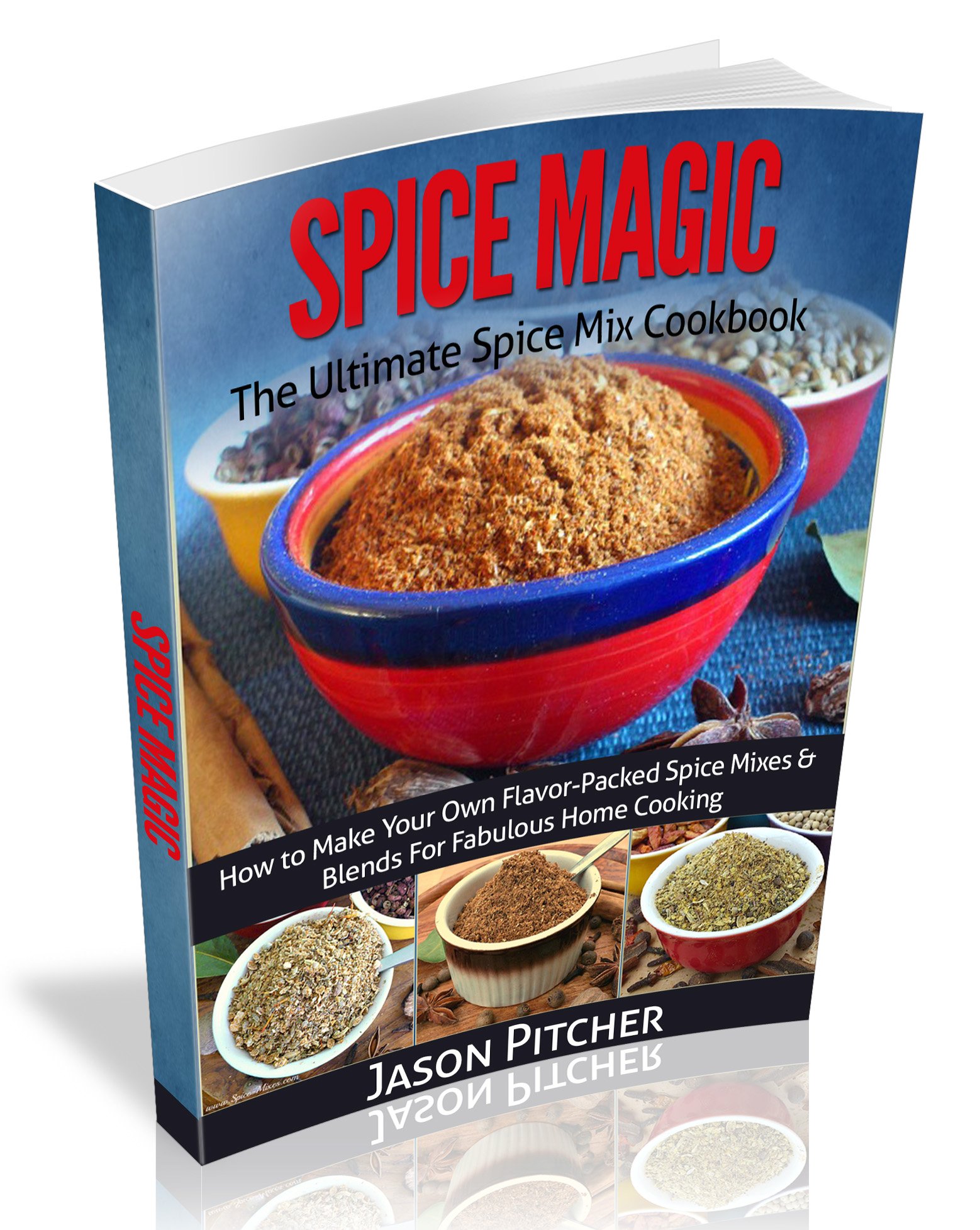 ---
After Making Your Recipe For Taco Seasoning You May Enjoy...
A Spicy Taco Blend
For Your Meaty
Fillings

Herby Taco Spice -
Ideal For Your
Cheese Filled
Wraps

A Range of Spice
Mixes For Great
Home Cooking

Return to Taco Seasoning Recipe
---
---