Sausage Seasonings Recipe - Fab Homemade
Flavours For Your Sausages and Burgers
Making your own homemade sausage seasonings is vital if you want to add sublime flavours and mouth-watering aromas to all your ground pork recipes. A smoky, easy-to-make blend of complementary ingredients, it can be made and enjoyed in just minutes! (See the bottom of the page for links to more of my recipes)

Recipe For Sausage Seasonings
What You'll Need: (makes about 10 tablespoons)
3 tbsp smoked paprika powder
2 tbsp cumin seeds
2 tbsp fennel seeds
2 tbsp black peppercorns
2 tbsp dried basil
1 tbsp dried sage
2-3 tsp mustard powder
2 tsp onion powder
2 tsp chili powder
2 tsp garlic powder
2 tsp salt

tbsp = tablespoon
tsp = teaspoon
Directions:
Grind the cumin and fennel seeds, salt and peppercorns
Once ground add to a bowl
Add in the onion, garlic, chili, mustard and paprika powders to the bowl and combine

Finally, crumble in the dried sage and basil and combine again


Store your sausage spices in an airtight container out of direct sunlight. Use within 3 months.


---
---

Ingredient Note: I use a few whole ingredients for this blend. If you don't have them just substitute with pre-ground powders and reduce the amount the recipe says by half. So instead of 2 tablespoons of whole peppercorns you use 1 tablespoon pre-ground pepper. Reduce any others you don't have likewise and stir in with any other powders.


---
My Spice Magic Recipe Book - Only $5



If You Would Like 100 More Recipes Like
the Above,You Can Now Buy My Book.
Click on the Cover Image For Further Info.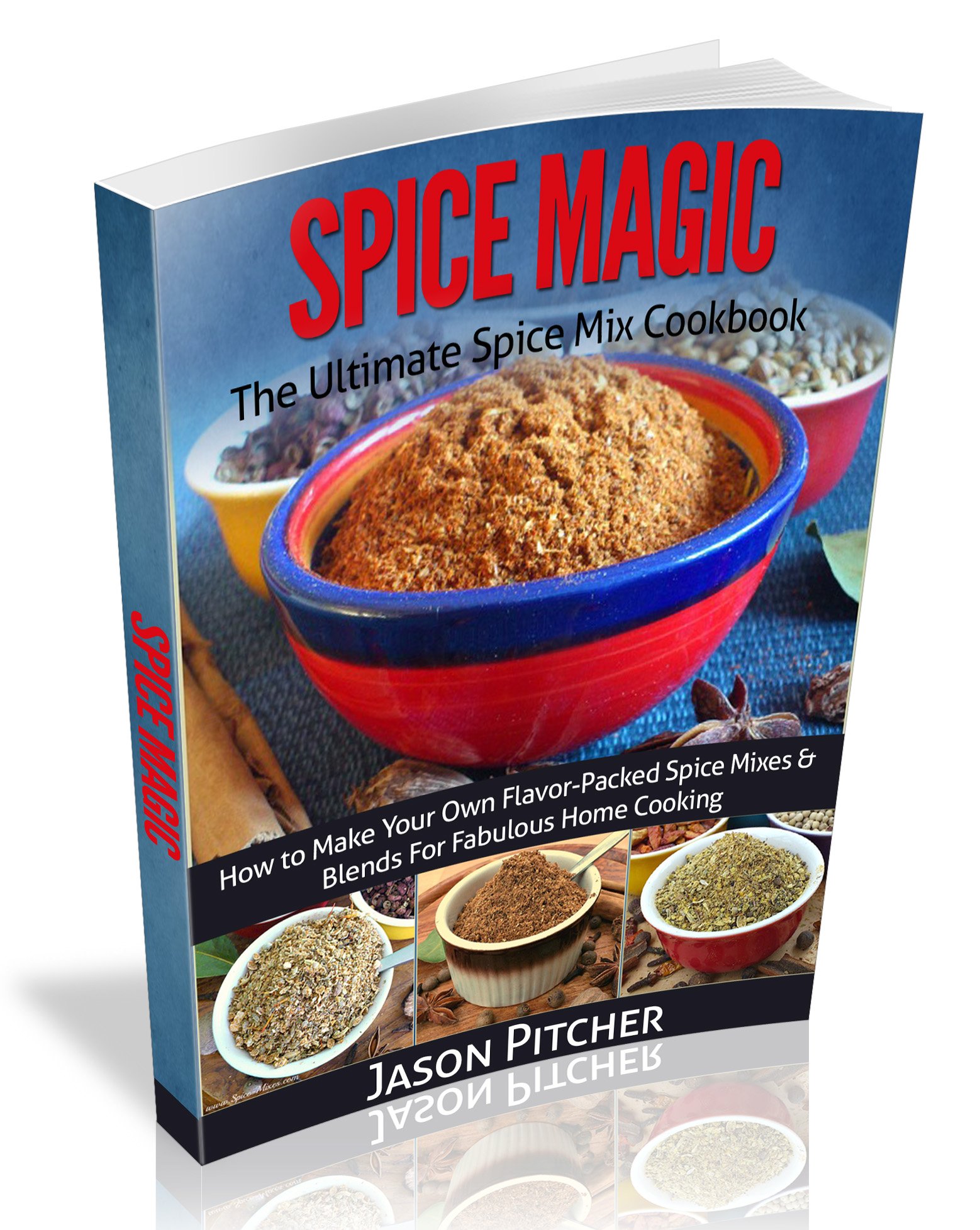 ---
Toasting and Grinding Tips

:


Note: If you enjoy making your own sausages and mix, then I recommend you spend a few minutes dry toasting the peppercorns, mustard and fennel seeds. This will improve their flavours even more which will then be transferred to your cooking.

See the grinding page for further info and a short slideshow about toasting. (Link opens in new window)

Note 2: For each pound of ground pork I suggest using 2 tablespoons of the above. So there is enough for 5 pounds of meat.

Of course, if you need more; you can double or treble the amounts in the recipe.
After You've Made Your Sausage Seasonings You May Enjoy...
Aromatic Jambalaya Mix -
Easy to Make For the
Tastiest Jambalayas!


Beef Stew Seasoning -
Fab Flavours For Your
Meaty Dishes


Jamaican Jerk Collection -
Capture the Taste of the Caribbean Islands

---
---