Sausage Spices - Adding Superb Flavours
to Your Homemade Pork Dishes
If making homemade sausages is something you enjoy, then creating your own sausage spices is something you may be interested in. This herby blend will add far more flavours and aromas than a dull commercial seasoning. It also works great with home cooked burgers, breakfast patties etc. (See the bottom of the page for other recipes)
What You'll Need: (makes about 6 tablespoons)
2 tbsp fennel seeds
1 tbsp dried oregano
1 tbsp dried basil
1 tbsp dried rosemary
2 tsp chili flakes (or 1-2 tsp chili powder)
2 tsp cumin seeds
1 tsp garlic powder
1 tsp salt (see note 2 below)
tbsp = tablespoon
tsp = teaspoon
Directions:
Grind the chili flakes, dried rosemary, salt and fennel and cumin seeds fairly coarsely
Once ground, add to a bowl
Add the garlic powder to the bowl and combine. (Also add the chili as well if using powder)
Finally, crumble in the dried basil and oregano and combine thoroughly


Store your seasoning in a cool place in an airtight jar out of direct sunlight. Use within 2-3 months.
Note: To release more flavours you could dry toast the fennel and cumin seeds before cooling, grinding and combining. See the grinding page for more info on this simple process. (Link opens in new window)
Note 2: I recommend using a quality rock/sea/kosher salt but you could use table salt if that's all you have available.


---
---

Ingredient Note: When making your sausage spices, I recommend using a few whole ingredients. Sometimes you may not have them all. If this is the case use pre-ground powders and reduce the quantities the recipe requires by half. For example,  2 tablespoons of whole fennel seeds would equal 1 tablespoon of pre-ground fennel. Reduce any others you don't have whole by half as well and stir in with any other powders when making.


A Step-by-Step Instructional Video
Here's a slideshow of how I made these sausage spices. If you enjoyed it, click the link below the video to subscribe. OR, you can click the subscribe button in the bottom right corner in the video itself...
<
Click here to Subscribe to my Youtube Channel
(Link opens in new window)


---
My Spice Magic Recipe Book - Only $5



If You Would Like 100 More Recipes Like
the Above,You Can Now Buy My Book.
Click on the Cover Image For Further Info.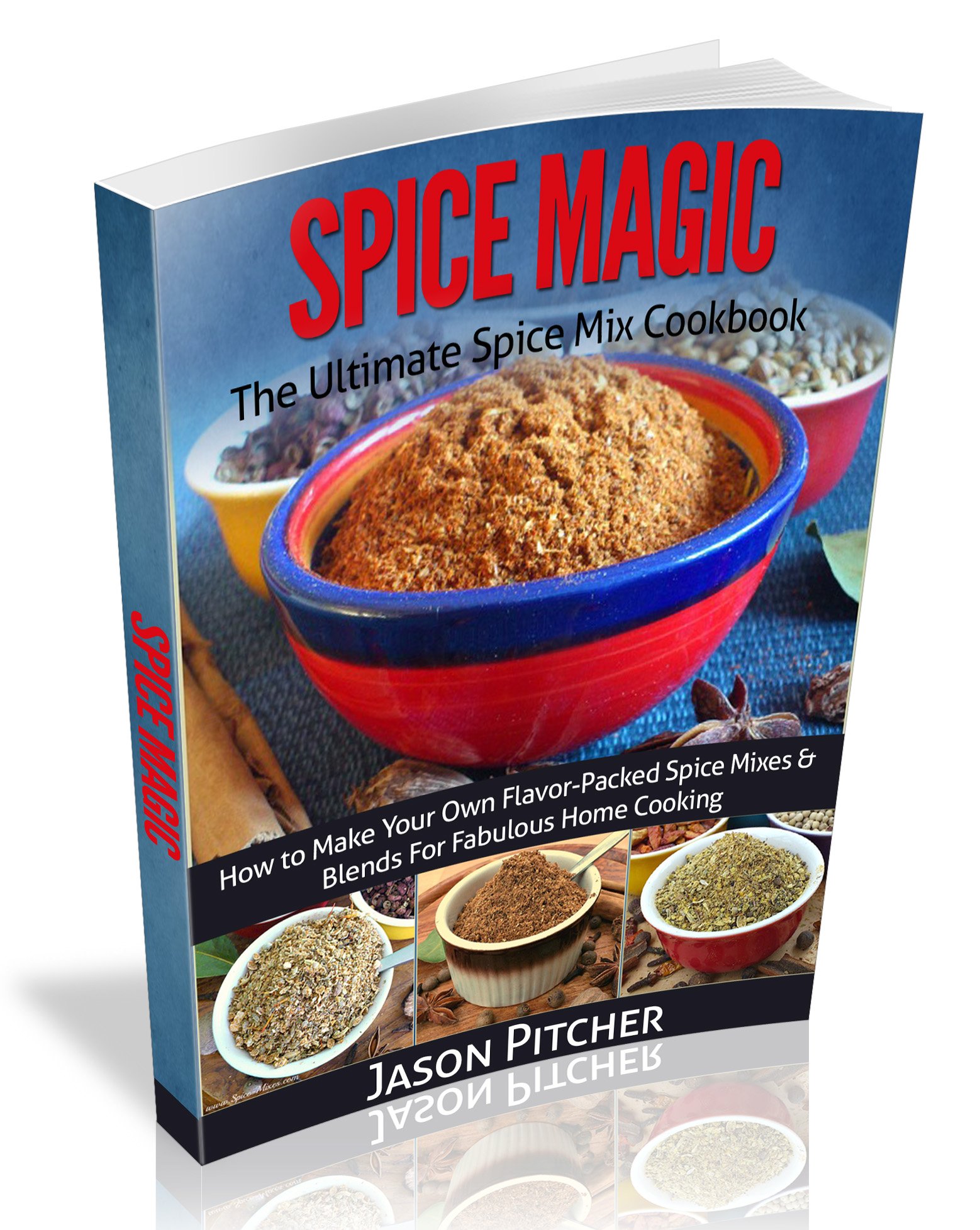 ---
Using Your Sausage Seasoning
I'll generally use 2 tablespoons of the seasoning for each pound of minced pork. After mixing it in the meat, I like to take a tablespoon and fry that first before tasting.
This way I know if I've added enough of the blend or whether I need to adjust the levels. Maybe add a touch more salt or chili as necessary.
With regards to salt, I always go on the low side with my mixes, as this is something you can always add more of later if needed...
...But you can't remove if you've added too much!


After Making Your Sausage Spices You May Enjoy...
Fajita Seasoning - Fab
Flavours For Your
Home Cooked Fajitas

Corned Beef Mix - 
Perfect For Corning 
Your Cuts of Beef

Chili Seasonings - A 
Collection of Hot, Mild
and Fiery Blends
---
---