Deep Fried Turkey Rub - A Tasty
Mix of Dried Herbs and Spices
This herby deep fried turkey rub is just the perfect addition for your poultry! And with its use of paprika pepper I find it will also add huge flavours and season your fried chicken and game birds as well! (See the bottom of the page for links to more of my recipes)
What You'll Need: (makes about 6-7 tablespoons)
3 tbsp paprika
2 tbsp dried thyme
1 tbsp dried sage
1 tbsp dried rosemary
1 tbsp onion powder
2 tsp black peppercorns
2 tsp cayenne pepper
2 tsp garlic powder
2 tsp salt

tbsp = tablespoon
tsp = teaspoon
Directions:
Coarsely grind the rosemary, salt and peppercorns 
Add to a bowl and stir in the onion, cayenne, garlic, and paprika powders
Finally, crumble in the sage and thyme. Stir again
Store your fried turkey seasoning in an airtight container and out of direct sunlight. Use it up within 3 months.

Note: You can use table salt for this recipe if that's all you have and it'll still taste fab, but I recommend using a quality sea, rock or kosher salt. Not only is it healthier, it will taste better!


---

Ingredient Note: I use whole black peppercorns which I then grind as as I always have them available. However, if you only have pre-ground pepper just use that and reduce the amount in the recipe by half. So instead of 2 teaspoons of peppercorns just use 1 teaspoon of ground pepper and stir in with the other powders.


---
Using as a Turkey Rub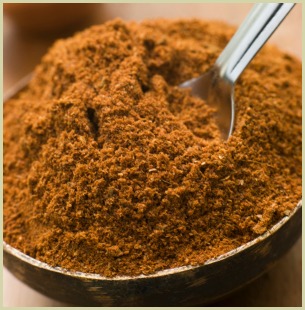 Homemade Turkey Rub
You may have your own way of applying your dry rubs, if so just carry on doing it your way...
Liberally cover with the 

turkey seasoning

, and rub in so it's covered
Cover with some plastic wrap and place in your refrigerator for at least an hour or two, or even better, overnight. The longer the resting time the better the flavours will soak into the flesh
About an hour before deep frying time take out the fridge and allow it return to room temperature
After Making Your Deep Fried Turkey Rub You May Like to Try...
---
---