Mixed Pickling Spice - The Traditional Way
of Preserving Fruit and Veg!
If like me you grow a lot of fruit and vegetables then you may have that nice problem of a glut leftover at the end of the growing season. No problem. With this pickling spice recipe you'll soon be pickling and preserving for use over the winter months. (See the bottom of the page for links to more of my recipes)

What You'll Need: (Makes about 12 tablespoons)
3 tbsp mustard seeds
3 tbsp peppercorns
2 tbsp allspice berries
2 tbsp coriander seeds
2 tbsp dried ginger 
1 tbsp cloves
8-10 mace blades
3 inch cinnamon stick
10 dried bay leaves

tbsp = tablespoon

Directions if using immediately:
Break up the cinnamon stick and mace blades
Slice the ginger into small pieces and crumble the bay leaves
Combine everything together
Use according to your recipe
If not using immediately store your pickling recipe in an airtight jar out of direct sunlight. Use within 1 year.


---
---

Ingredient Tip: A good idea is to crack the ingredients just before using to release their flavours. To do this, I wrap them in a tea towel and bash with a rolling pin. A pestle and mortar also works a treat for this.


---
My Spice Magic Recipe Book - Only $5



If You Would Like 100 More Recipes Like
the Above,You Can Now Buy My Book.
Click on the Cover Image For Further Info.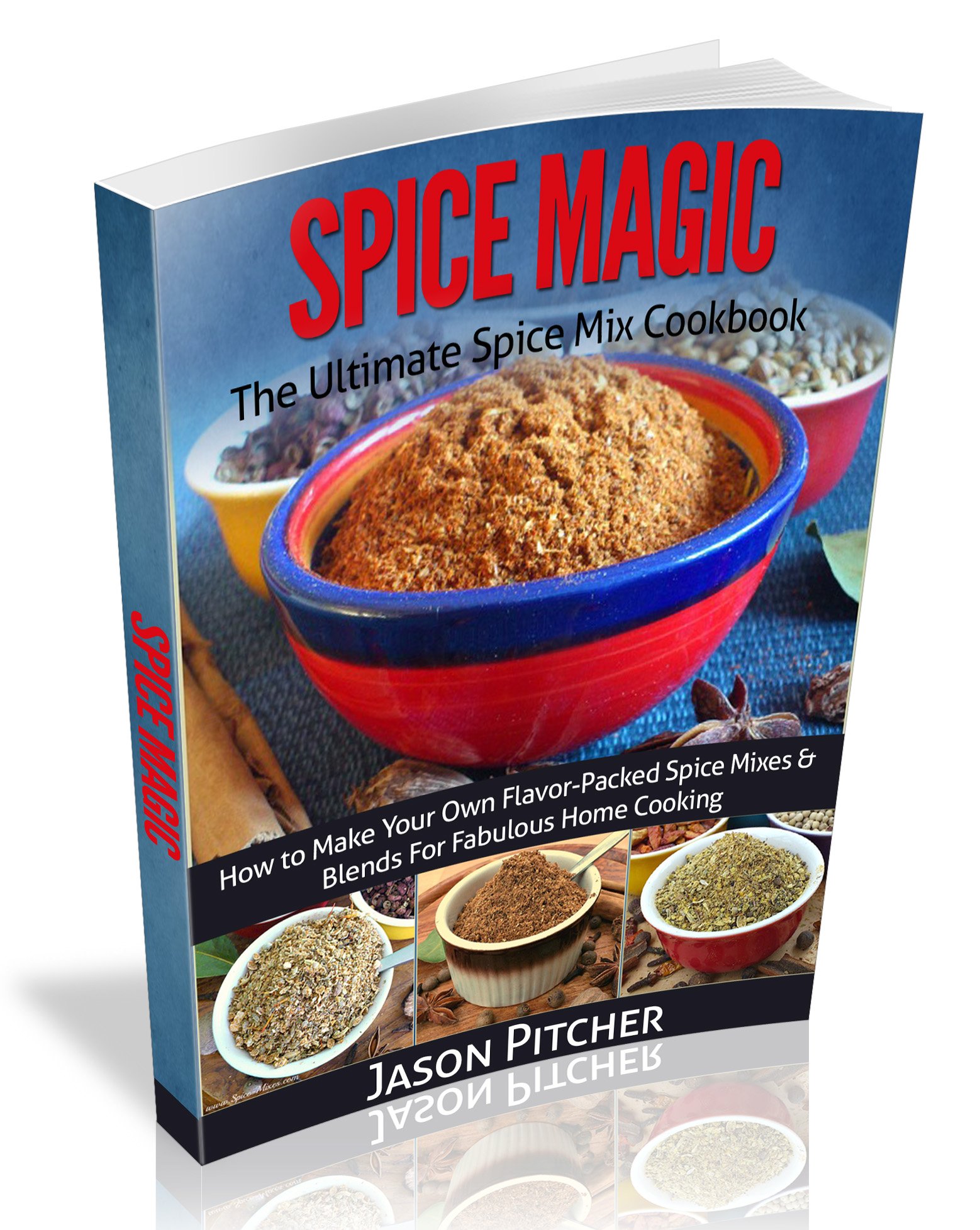 ---
After Making Your Homemade Pickling Spice Recipe You May Enjoy...
Seasoning Salt - A Tasty
Blend of Rock/Sea Salt
and Herbs and Spices

Italian Seasoning - For 
Classic Italian Flavours

Homemade Masala Recipes
For Authentic Indian and 
Asian Dishes
---
---