Recipe For Herbes de Provence - The
Famous, Flavourful French Blend

Putting together your own recipe for herbes de provence is essential for adding the best flavours to your home cooking. It really couldn't be much easier! And can be created in simply minutes. All you need to do is combine a few complementary dried herbs and you're ready to go. It's fab for adding to stews, braised meats, casseroles and tomato dishes to name a few. (See the bottom of the page for links to more of my recipes)

What You'll Need: (makes about 8-9 tablespoons)
2 tbsp dried rosemary
2 tbsp dried marjoram
2 tbsp dried savory
1 tbsp dried sage
4 tsp dried basil
2-3 tsp dried lavender leaves (optional)

tbsp = tablespoon
tsp = teaspoon
Directions:
Store in an airtight jar out of direct sunlight. Use within 2 months before making up a fresh amount.
Note: When you're about to use this in your cooking, it's worth crumbling the herbs between your fingertips. This will break them down a little thereby releasing more of their fabulous flavours and aromas.


---
---

Ingredient Note: To make this a truly authentic French seasoning, you could add dried lavender leaves. Now, for some folks this is a love it or hate it type of ingredient, therefore I've added a couple of teaspoons which are optional. So if you hate it, leave it out, if you love it, add some.


---
My Spice Magic Recipe Book - Only $5



If You Would Like 100 More Recipes Like
the Above,You Can Now Buy My Book.
Click on the Cover Image For Further Info.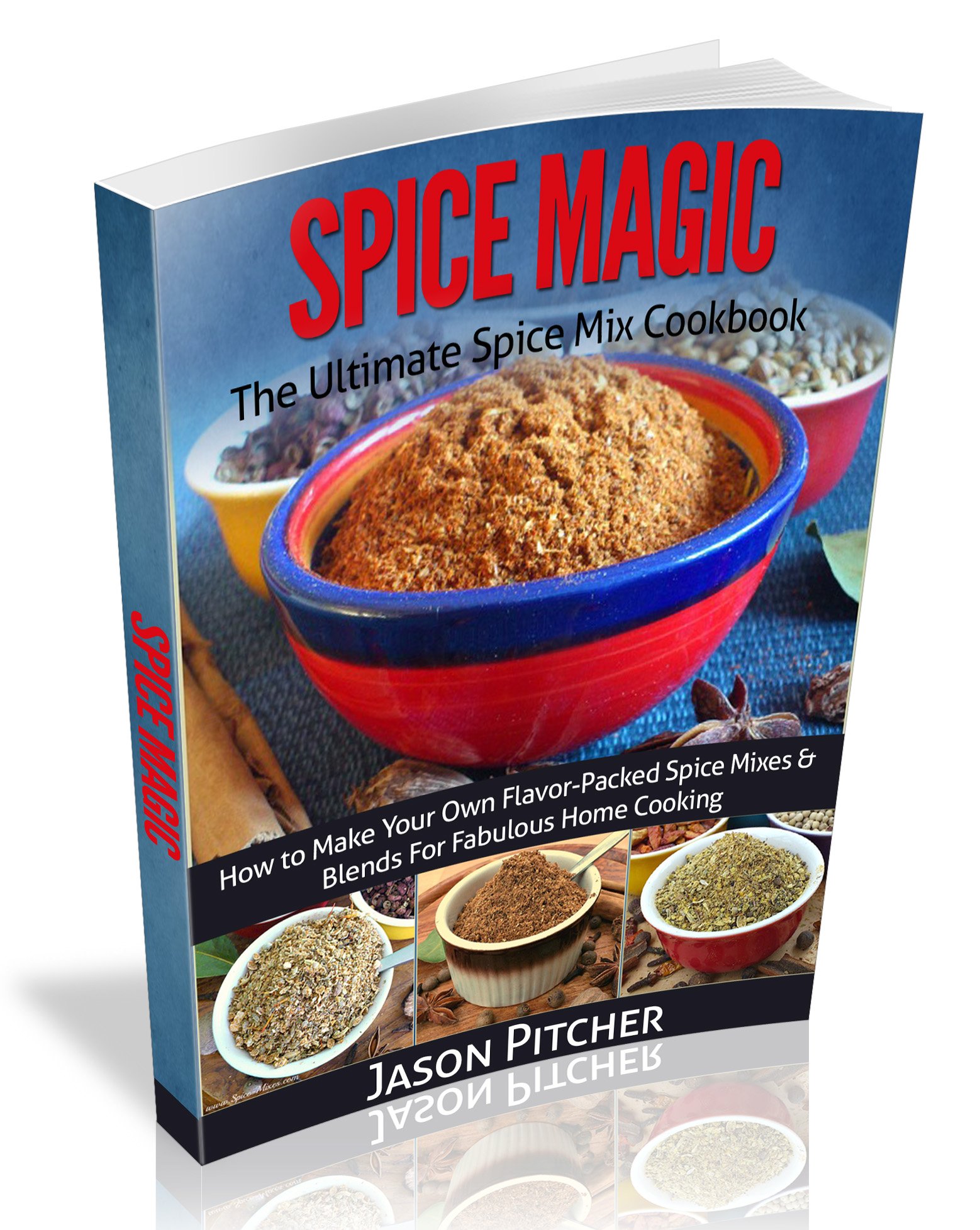 ---
After You've Put Together Your Recipe For Herbes de Provence You May Enjoy...
---
---